See Some Exclusive Bloody Photos From 'Rec 4: Apocalypse'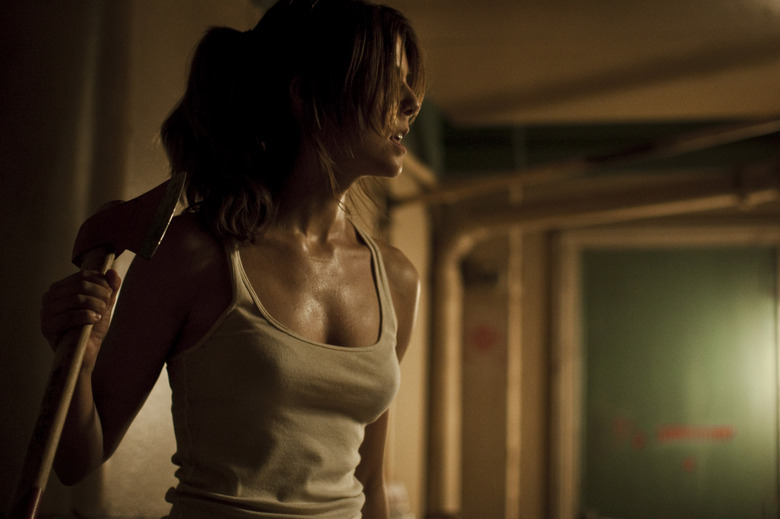 U.S. audiences are finally going to see the continuation of the terrifying and awesome [Rec] franchise at the start of 2015. [Rec] 4: Apocalypse opened in Europe earlier this year but Magnet is finally releasing the film stateside in theaters and on VOD January 2. This fourth film continues the story of the first two as news reporter Ángela Vidal (Manuela Velascoa), the girl who got dragged into the darkness of the original film, has now been captured, and thrown on a oil tanker that's gone out to sea.
To give you an idea of what to expect, /Film is excited to exclusively debut some violent stills from the film. That's not even one above, check out all the gory Rec 4 Apocalypse photos below.
Here are a bunch of high res images images from [Rec] 4: Apocalypse. Click on each to blow it up.
You may have seen a few of these before, but the majority of them are new. And pretty damn disgusting.
Here's the official plot description of  [Rec] 4: Apocalypse. Again, it its iTunes and VOD on January 2. Magnet has more info.
Several hours have passed since the terrible events that ravaged the old building in Barcelona. After the chaos of the first few moments, the army decided to intervene and an elite group of soldiers infiltrated the building in order to plant detonators and put an end to this nightmare once and for all. The mission is a success; quick and precise. Angela Vidal, the young television reporter who entered the building with the fireman just hours before, manages to make it out alive. But what they don't know is that she hasn't made it out of the building alone; within her she carries the seed of the strange infection. She is to be taken to a provisional quarantine facility, a high-security installation where she will have to stay in isolation for several days. A perfect location for the virus to be reborn in all its splendor. It will take on new and even more deadly forms, setting the scene for horrors we could only have imagined, before finally revealing its true nature. The apocalypse has just begun...