Walt Disney World's 'Star Wars' Weekends 2015 Dates Revealed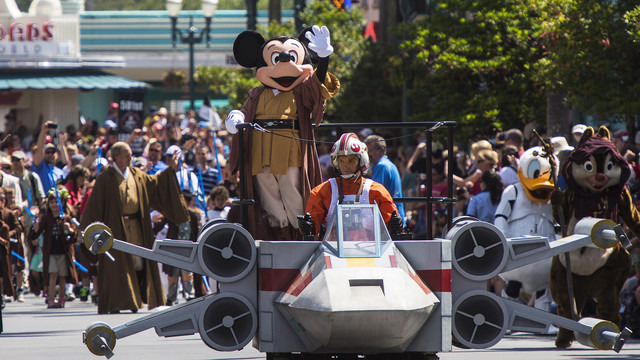 2015 is kind of a big year for Star Wars. I heard there might be a movie coming out? Maybe even a convention, too? Well, another huge event on the Star Wars calendar takes place in Orlando, Florida. It's the annual Star Wars Weekends at Walt Disney World resort, and the new dates have just been announced. Check out the Star Wars Weekends 2015 dates below.
Here are the Star Wars Weekends 2015 dates. For more information, visit the official site.
Weekend I: May 15-17, 2015
Weekend II: May 22-24, 2015
Weekend III: May 29-31, 2015
Weekend IV: June 5-7, 2015
Weekend V: June 12-14, 2015
While no events or guests have yet to be confirmed, you'd have to guess there will be a strong Force Awakens presence, especially since it comes mere weeks after Star Wars Celebration Anaheim.