Dolby Launches New "Dolby Cinema" Theater Concept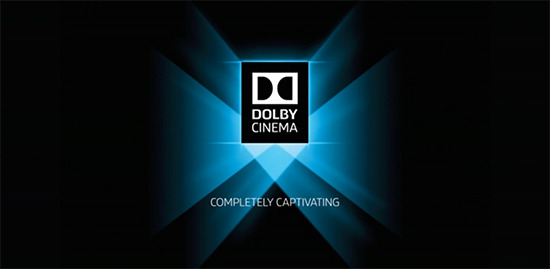 Dolby wants to challenge IMAX with a new "premium large-format theater experience." While Dolby has long been known as a purveyor of sound systems for theater and home use, the company is branching out into the theater space with Dolby Cinema. These theaters will be equipped with Dolby Atmos sound systems (of course) and many other bells and whistles.
THR has details on the new concept, and a video. Let's just watch that video before going any further:
That presentation shows off a lot of the basic design concepts, most of which are common to what we'd expect to find in any premium theater setup: great sound and lines of sight, and small details that make the space easy and pleasant to navigate in a variety of lighting conditions. And that custom video wall near the primary door could act as ad/branding space, too.
But what about the picture? IMAX has established itself as a company that prioritizes picture, and while the company doesn't always quite deliver — see the arguments over lieMAX setups — there's no arguing with the power of a full 70mm IMAX setup.
Here's what THR says:
But what's really piquing the interest of filmmakers is the system's ability to project "high dynamic range," a process in which whites appear whiter and blacks blacker. Gravity's Oscar-winning cinematographer Emmanuel Lubezki, for one, has said he's eager to make use of HDR. In fact, many insiders from Hollywood's technology community believe that consumers will see a noticeable difference with HDR, compared with the more widely touted "Ultra HD" 4K resolution and high frame rates.
First-gen versions of the system will use dual Christie 6P 4K laser projectors "for increased brightness," with proprietary Dolby technology, the details of which are as yet unrevealed. By spring 2015 there will be new laser projectors for Dolby Cinema, developed with Christie, "that will enable the system to project "Dolby Vision," the newest Dolby format, which combines HDR with some proprietary color secret sauce," according to THR.
When will we see it in action? The first Dolby Cinema theater will open later this month
at the new JT Cinemas complex in Eindhoven, Netherlands. As with IMAX tickets will be priced higher than regular theater tickets, and we'll see what happens as Dolby rolls out to other theaters and countries. The Netherlands seems like the test ground for now, with more theaters planned to roll out in the country over the next year.
Dolby is making deals for US theaters, and also working with studios to make sure films are created in "Dolby Vision," to take advantage of the format's technology. THR says that Disney may be an early partner, with possible Dolby releases of Star Wars: The Force Awakens and Tomorrowland, with Inside Out also being a possible release. The Force Awakens would be an appropriate film to master in Dolby Vision, as the original Star Wars in 1977 was among the first films to push Dolby Stereo into movie theaters.