HBO Picks Up Martin Scorsese And Mick Jagger's Rock 'N' Roll Series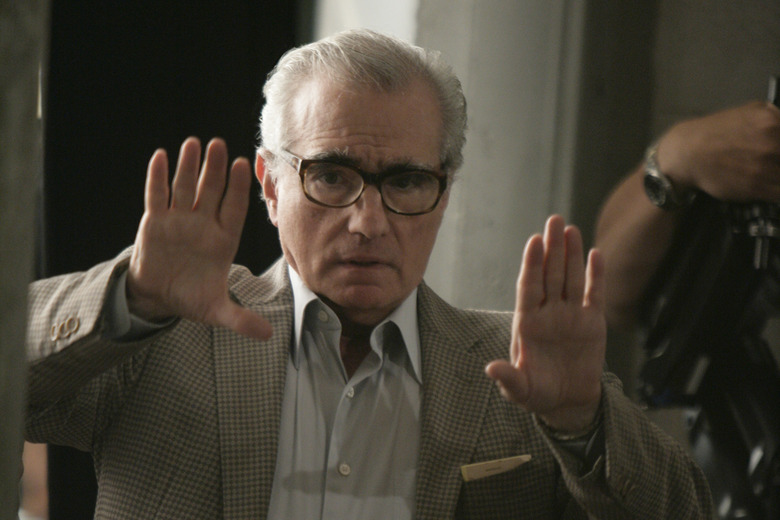 Boardwalk Empire came to a close earlier this year, but HBO's got more Martin Scorsese / Terence Winter goodness coming our way. The premium cable network has just given a series order to an untitled rock 'n' roll drama from the pair, with rock 'n' roll expert Mick Jagger serving as a producer.
Boardwalk Empire alum Bobby Cannavale leads the series, with Olivia Wilde, Ray Romano, and Juno Temple lined up to co-star. More details on the Martin Scorsese HBO drama after the jump.
Deadline reports the news. As with Boardwalk Empire, Winter created the show while Scorsese directed the pilot. In addition, Winter wrote the pilot script with George Mastras and will serve as showrunner.
The rock 'n' roll project had been in the works since 2010, but took a while to come together between Scorsese's busy schedule and Winter's commitment to Boardwalk Empire. But HBO clearly thought they were worth the wait. Boardwalk Empire was a critical success for the network, winning several Emmys including Best Director in 2011 for Scorsese.
Set in 1970s New York, the untitled hourlong series will dive into the heady world of sex, drugs, and rock 'n' roll. The punk and disco scenes are emerging as record exec Richie Finestra (Cannavale) searches for the next big thing to help him resurrect his label. Here's a rundown of the cast (via EW):
Bobby Cannavale as Richie Finestra, the founder and president of a top-tier record label (American Century Records) with a great ear for discovering talent, who undergoes a crisis of character when confronted with a life-altering decision.
Olivia Wilde as Devon Finestra, Richie's wife, a former actress/model who lived a Bohemian life in 1960s New York. Richie's crisis causes strain on their family and propels her to re-immerse in her former lifestyle.
Ray Romano as Zak Yankovich, one of Richie's partners, the tough and savvy Head of Promotions of American Century with decades of experience dating back to the dark, mob-infested days of the recording business.
Juno Temple as Jamie Vine, an ambitious assistant in the A&R Department of American Century. She uses her keen abilities to manipulate people and blend into the various subcultures of the New York music underground in order to break through the glass ceiling and get ahead at the record label.
Andrew "Dice" Clay as Frank "Buck" Rogers, the cocaine-fueled owner of a chain of radio stations.
Ato Essandoh as Lester Grimes, a former singer and ex-colleague of Richie Finestra.
Max Casella as Julius "Julie" Silver, nurturing yet with an explosive temper, and the Head of A&R of American Century, who struggles to stay hip and relevant in the young man's game of the rock 'n' roll business.
James Jagger as Kip Stevens, lead singer of Nasty Bits, an early punk-rock band.
Jack Quaid as Clark Morelle, a young A&R executive at American Century who struggles for a foothold in the competitive environment of the A&R team.
Birgitte Sorenson as Ingrid, a Danish actress favored by Andy Warhol and close friend of Richie Finestra's wife, Devon.
P.J. Byrne as Scott Levitt, Head of Legal for American Century Records.
J.C. MacKenzie as Skip Fontaine, Richie's partner and Head of Sales for American Century Records.
Bo Dietl as Joe Corso, a thuggish "independent promotion man" who may or may not have ties to organized crime.
Armen Garo as Corrado Galasso, a New York mob boss.
Robert Funaro as Tony Del Greco, chief enforcer for a New York mob boss.
Joe Caniano as Leo, Richie's longtime chauffeur and confidante.
There's no word yet on when the new HBO drama will air, but considering it's only just been picked up we're likely looking at a late 2015 or 2016 bow.