'Life Itself,' 'The Overnighters' And 'Jodorowsky's Dune' On Oscar Documentary Shortlist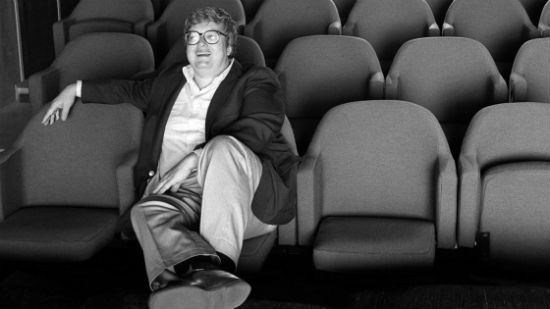 One of the interesting things about awards season is how voters are sometimes forced to vote on certain films. Take, for example, the Oscar shortlists. A small group of people wade through the hundreds of eligible films in certain categories and then provide a shortlist. Then, nominees can only be picked from that list. So there's really a round of nominations before the actual nominations.
The Academy of Motion Picture Arts and Sciences already released a shortlist for the Best Animated Feature Oscar, and now they've made public the shortlist for Best Documentary. Plenty of fantastic films are on the list including the Roger Ebert doc Life Itself, The Overnighters, CitizenFour and Jodorowsky's Dune. Check out the full Oscar documentary shortlist below.
Thanks to Variety, here's the Oscar Documentary shortlist:
"Art and Craft," Purple Parrot Films
"The Case against 8," Day in Court
"Citizen Koch," Elsewhere Films
"CitizenFour," Praxis Films
"Finding Vivian Maier," Ravine Pictures
"The Internet's Own Boy," Luminant Media
"Jodorowsky's Dune," City Film
"Keep On Keepin' On," Absolute Clay Productions
"The Kill Team," f/8 filmworks
"Last Days in Vietnam," Moxie Firecracker Films
"Life Itself," Kartemquin Films and Film Rites
"The Overnighters," Mile End Films West
"The Salt of the Earth," Decia Films
"Tales of the Grim Sleeper," Lafayette Film
"Virunga," Grain Media
At this point, you'd have to think this is a wide open race. Films like CitizenFour and The Case Against 8 have a good amount of buzz, but might be too modern for the older Academy award voters. Life Itself and Jodorowsky's Dune are beloved in film circles, but didn't really get out into the public consciousness. I'll leave the predicting up to the experts.
And, as always, there are snubs. My favorite documentary of the year, Mike Myers' Supermensch, isn't on the list. The Final Member was great and not on there, same for Ivory Tower, The Battered Bastards of Baseball (which, to be fair, may not have been eligible due to its distribution model), Dinosaur 13 and plenty others.
As for this system of short lists, it feels dismissive in a way but, no one can be expected to see every single documentary out there. Even people who are tasked with giving away the award. So, for that reason, you understand and it makes sense. It's just a bummer when certain films get left out.
What do you think of this year's Oscar Documentary shortlist?