Matt Reeves Plans Bank Heist Thriller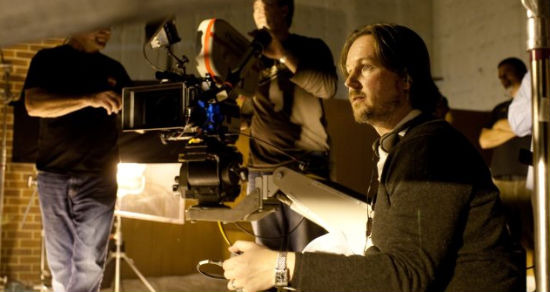 Matt Reeves is planning ahead. The Dawn of the Planet of the Apes director is already set to return for the sequel, and now he's lined up his next film beyond that: an untitled bank heist thriller in the vein of Heat and Dog Day Afternoon. More details on the Matt Reeves bank heist movie after the jump.
According to THR, the new film is based on a pitch by Matt Charman and will be produced by Tobey Maguire. No actors have been announced at this time, and there's no word yet on whether Maguire will also star. But he's been more active as a producer lately, working on the apocalypse drama Z for Zachariah and the YA sci-fi The Fifth Wave.
Charman conceived the idea for the movie several years ago with Matt Plouffe of Maguire's Material Pictures. Charman's manager attracted Reeves attention to the project, and Fox scooped it up shortly thereafter. Reeves and Plouffe will also produce. Plot details are being kept under wraps for now, though the Heat and Dog Day Afternoon name-checks should provide some clues.
Though not a household name yet, Charman is in high demand after writing the World War II drama Suite Française and Steven Spielberg's untitled Cold War spy thriller starring Tom Hanks. He also has experience with TV, having written for the British shows Man Stroke Woman and Our Zoo.
Reeves will direct the bank heist pic after he's done with the Dawn of the Planet of the Apes sequel, which is due out July 29, 2016. He signed on for the follow-up back in January, months before Dawn even hit theaters. Fox's confidence in his abilities turned out to be well placed – Dawn grossed $708 million at the box office and was even better received by critics than its 2011 predecessor, Rise of the Planet of the Apes.
His previous credits include Cloverfield, Let Me In, and the 1996 David Schwimmer / Gwyneth Paltrow romcom The Pallbearer that you probably forgot existed. He also created the TV series Felicity with J.J. Abrams.