The U.K.'s 'Black Mirror' Is Finally Streaming On Netflix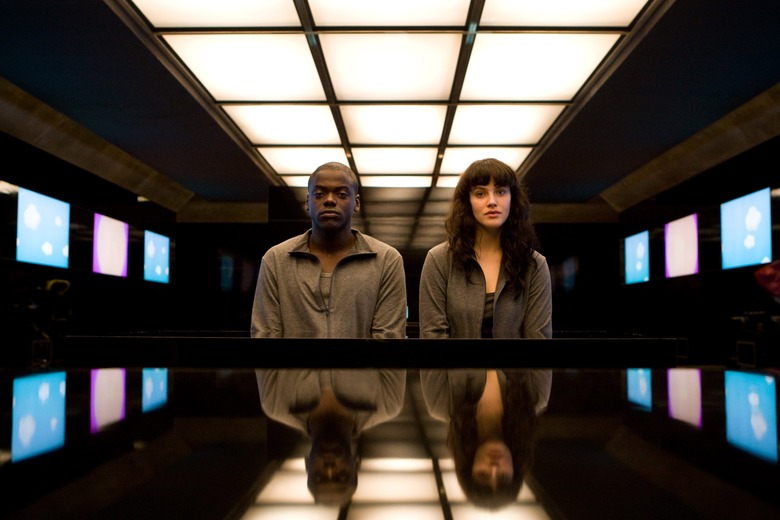 Our friends across the pond have been gushing about Black Mirror for ages, showering it with praise and rewarding it with BAFTA nominations and an International Emmy win. But it's been much less popular in the U.S., mostly because it's been really hard to watch here. Unless you've got a DirecTV subscription or a flagrant disregard for the law, American would-be fans have been SOL.
That is, until now. Netflix has just picked up the British show available for streaming — just in time to get you caught up for the upcoming Christmas special. So what's Black Mirror about, exactly? Think of it as a modern, technophobic version of The Twilight Zone. Hit the jump for more details on the Black Mirror Netflix debut.
The upcoming Christmas special will be led by Jon Hamm, Oona Chaplin, and Rafe Spall. Titled Black Mirror: Yuletide, it'll air December 16 on Channel 4 in the U.K. and December 25 on DirecTV's The Audience Network in the U.S.
As explained by creator Charlie Brooker, "the 'black mirror' of the title is the one you'll find on every wall, on every desk, in the palm of every hand: the cold, shiny screen of a TV, a monitor, a smartphone." It's been hailed by critics as "the only show on TV that truly understands how we use technology," and "the rare show that unsettles just as much as it entertains." Or, if critical buzz doesn't move you, it's also likely the only time you'll ever see a plotline about a prime minister screwing a pig.