Germain's Most Anticipated Films Of 2015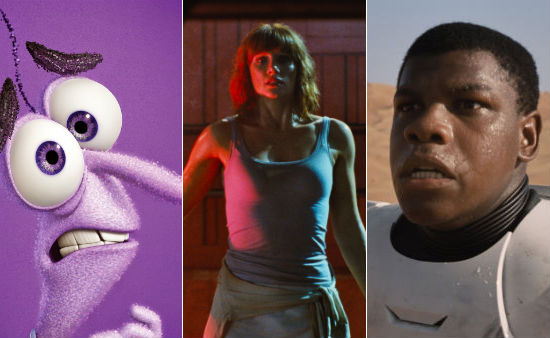 If Hollywood plays its cards right, there's no way 2015 shouldn't break every single yearly box office record on the books. The calendar is simply jam packed with huge movies. They may end up being good, or maybe they won't, but either way they're going to put asses in seats. These are films audiences are excited for. Films they demanded. In some case, films we've been waiting years to see or never thought we'd actually see.
All that said, there's an embarrassment of potentially awesome movies coming out during 2015. I considered at least 50 before cutting back down to a top ten that really speak to my personal tastes. Then I threw in ten more for good measure. Either way, there's no doubt that, as great a year as 2014 has been for film, 2015 undoubtedly has it beat in the "potential" column. Especially when it comes to those big time Hollywood blockbusters I tend to get really excited about.
So, without further ado, here are my most anticipated films of 2015.
[For additional looks forward to movies in 2015, see our additional staff lists from Peter Sciretta, Russ Fischer, and Angie Han.]
One quick note before getting to the main list. Two of my top 10 most anticipated films of 2014 were bumped into 2015: the Wachowskis' Jupiter Ascending (on February 6), and Cameron Crowe's Untitled Hawaii Film (on May 29). Both are still films I'm anticipating, but neither would make this year's top 10. Plus I've already written about them. Now, I'm just mentioning them here because they deserve it.
Here are the 10 runners up, aka movie numbers 20-11. Films that I'm very much looking forward to, but which are slightly eclipsed by the primary ten.

20. Bond 24
Sam Mendes and Daniel Craig return for to follow-up what's arguably the best Bond to date. We'll know a lot more about this one shortly Release Date: November 6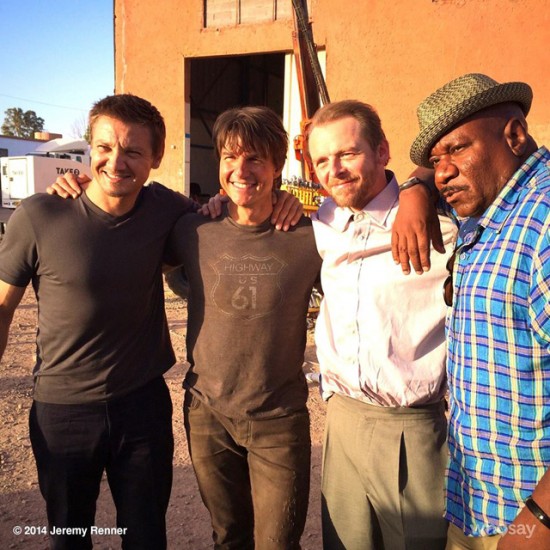 19. Mission: Impossible 5
Jack Reacher guys Tom Cruise and Christopher McQuarrie reteam with a bigger budget and bigger expectations, especially after the amazing fourth film. Release Date: December 25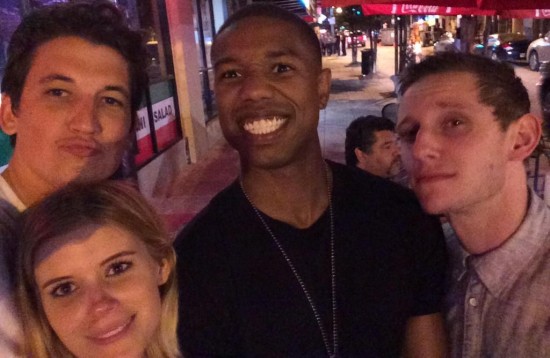 18. Fantastic Four
In Josh Trank we trust for this highly secretive superhero film that'll hopefully be the birth of a new franchise. Release Date: August 7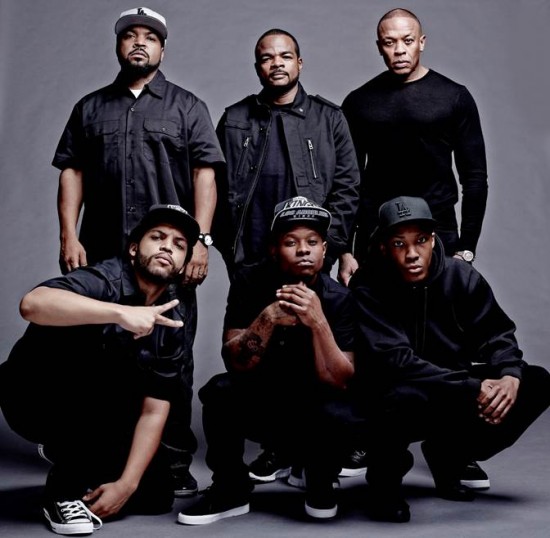 17. Straight Outta Compton
The rise of west coast rap will be chronic'led in this officially licensed biopic. Release Date: August 14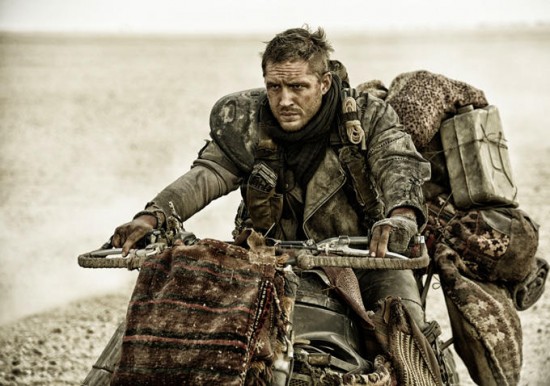 16. Mad Max Fury Road
After years and years of waiting, George Miller's epic looking return to the Mad Max franchise is almost here. Release Date: May 15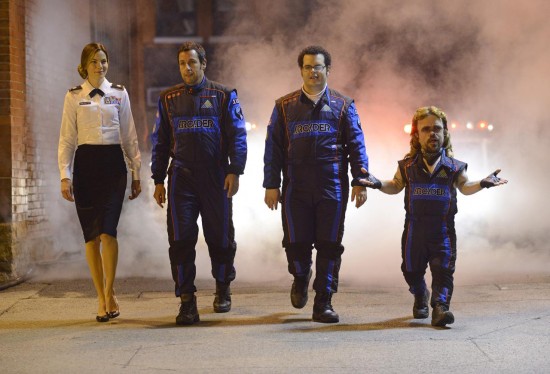 15. Pixels
Classic video game characters attempt to destroy the Earth and only the nerds can save us. Chris Columbus directs. Release Date: July 14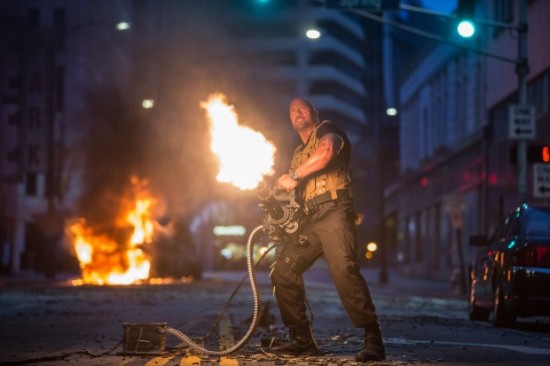 14. Furious 7
The seventh film in the Fast franchise had a terrible tragedy but looks even bigger than the previous films. Release Date: April 3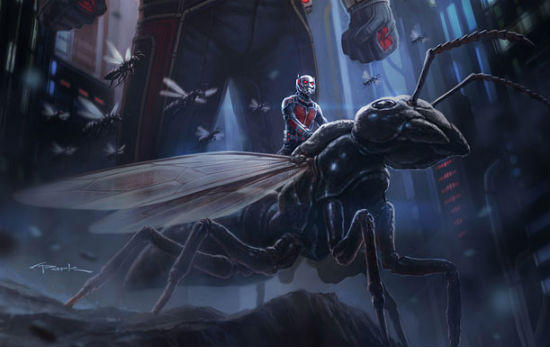 13. Ant-Man
If Edgar Wright was still directing, this would be #2. Either way, Marvel's biggest gamble to date still should be exciting with Paul Rudd and Michael Douglas. Release Date: July 17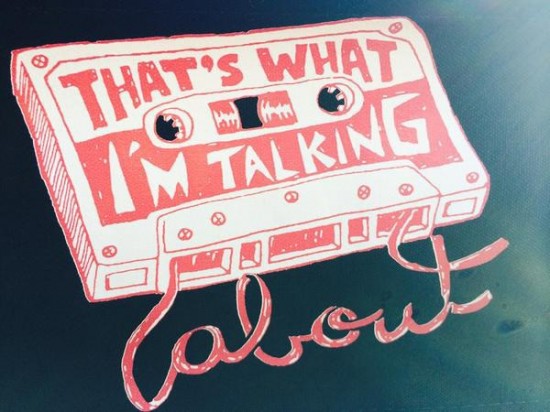 12. That's What I'm Talking About
Richard Linklater directs a spiritual sequel to Dazed and Confused set in the '80s about baseball. Um, yes? Release Date: TBA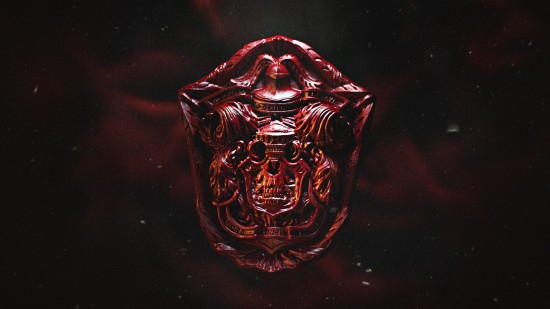 11. Crimson Peak
Guillermo del Toro does big budget, IMAX horror with an all-star cast. Release Date: October 16
Now onto the top ten. Again, this is my personal list. I can't stress this enough. There are films that I, personally, am very much looking forward to this year which I'm sure many of you aren't. And I'll explain below. But don't forget, this is Germain's list. Feel free to put yours in the comments.
10. Trainwreck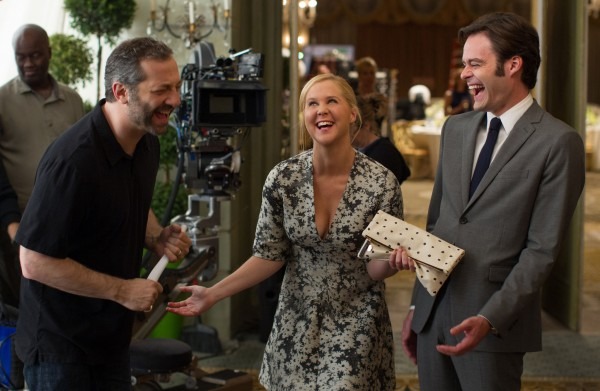 Up until now, Judd Apatow has only directed films he wrote himself. So there must have been something about the script from writer and star Amy Schumer to get the comic genius on board. I'd sign up for anything from either of those two, but if you put them together, add Bill Hader as the second lead, with Lebron James in a key role and an absolutely incredible cast behind them? Trainwreck could potentially surpass the brilliance Apatow has given us in the past. Release Date: July 24
9. The Martian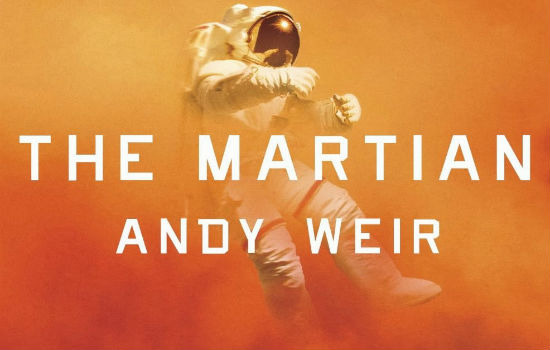 Ridley Scott burned me a few years ago. Prometheus was my #1 anticipated movie of 2012 and it did not live up to that placement. He's going back to space in 2015 with The Martian and the difference this time is I've read the source material. And the movie could be epic. The "Gravity meets Cast Away" logline isn't lying, as Matt Damon will play a man stranded on Mars by his group of astronauts. Andy Weir's book goes in a ton of interesting directions and Scott definitely could make the movie into something special. Release Date: November 24
8. Entourage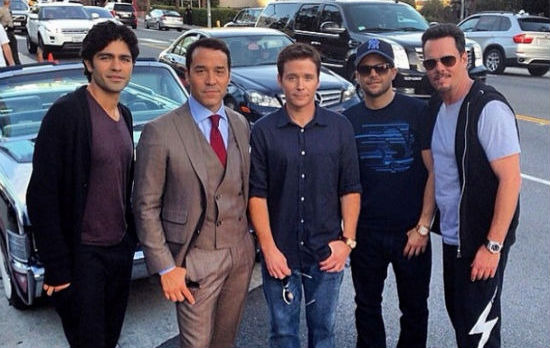 The first personal Germain pick. When I first saw Entourage I, like the guys on the show, was a New Yorker thinking about a move to Los Angeles. I made that move, and while I haven't reached Vincent Chase levels of success yet, the story of these four New York buddies taking over Hollywood has always been something I adore, relate to and flat-out enjoy. As a movie fan, there's so much insider stuff to like. As a comedy fan, the dialogue and witty banter is wonderful. And as an LA fan, the scenery can't be beat. Writer director Doug Ellin didn't have to make an Entourage movie but the fact that he did has me cueing up the theme song and cruising down Sunset. Release Date: June 5
7. Pitch Perfect 2
The second personal Germain pick. When I saw the first Pitch Perfect, it was a total breath of fresh air. Something frivolous, fun, something that lived in my head between viewings thanks to its catchy music and funny jokes. Since then it's only grown in my heart thanks to innumerable rewatches, sing-alongs and quote-a-thons among friends and family alike. I wasn't the only one who had a budding relationship with this film, either. So now we get a sequel. Who would have guessed we'd ever get a follow-up with more music, more dancing, more movie references and cheesy romance? Not this guy and that's aca-awesome. Release Date: May 15
6. The Hateful Eight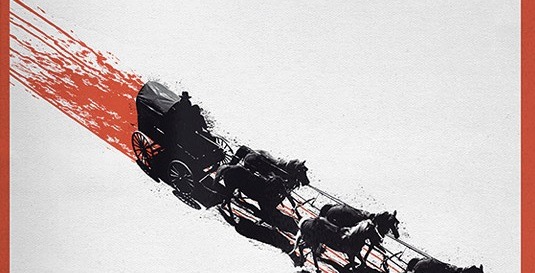 If Quentin Tarantino makes a movie in any given year, it's on this list. Period, end of story. The middle of the pack placement is simply because I honestly don't know what to make of this movie. We know the cast is amazing. We know a little about the plot, consisting of a group of Western villains stuck together in a snowstorm. That almost makes it sound like a stage play, and is there really reason to shoot people talking for two hours on 70mm film? Maybe there is. Either way, it's the new Tarantino, he's excited about it, so I'm totally in. Release Date: Fall 2015
5. Tomorrowland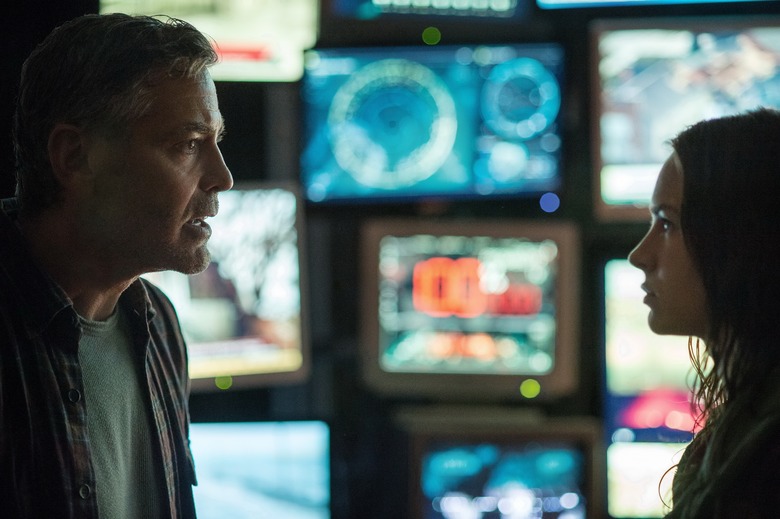 The new Brad Bird movie. The new George Clooney movie. The movie that partially filmed at Disneyland and in which Walt Disney is an important entity. Any single one of those statements, with a sprinkle of Damon Lindeloff on top, and you've got one of the coolest movies on the release schedule. An original, sci-fi adventure movie about a girl and a genius who travel into another world to try and save this one? Wow. Tomorrowland is the kind of movie that was released in the '70s, '80s, '90s and gets remade today. We rarely get these kind of awesome stories anymore and from this creative team, I can't wait. Release Date: May 22
4. Inside Out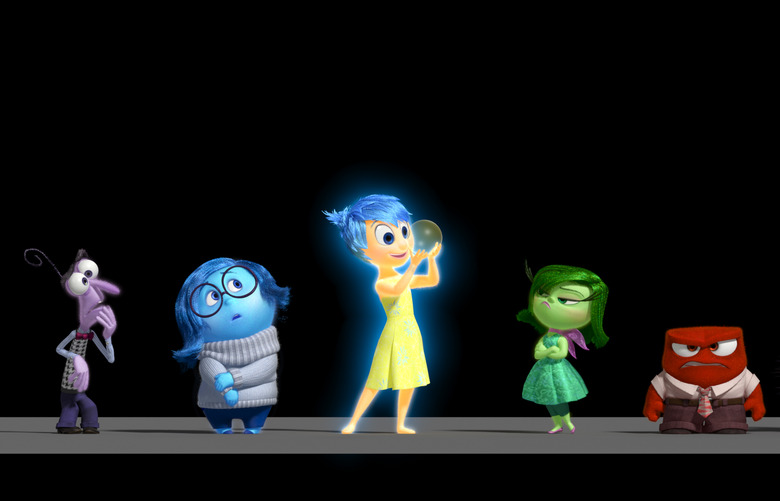 2014 was the year without a Pixar movie. It's a sad state of affairs that changes in June when Pete Docter, director of two of Pixar's best films – Up and Monsters Inc. – releases what could be Pixar's most original film yet. Set in the mind of a little girl, Inside Out follows five emotions on a huge adventure that defines what person can be. Every single piece of footage or tidbit of information I've heard about this film makes me think Pixar is going to challenge their best work with this one. And if they even come close, it'll be one of the best films of the year. Release Date: June 19
3. Jurassic World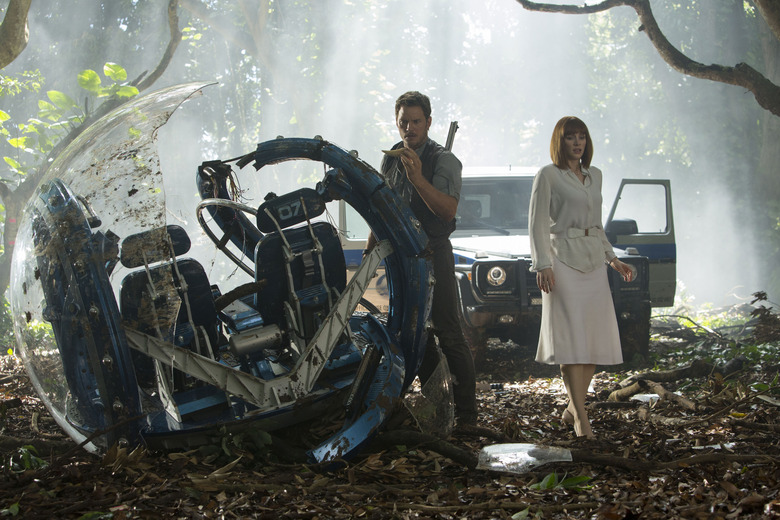 After Jurassic Park 3, I honestly never thought I'd see another sequel. A reboot maybe, but never a continuation of the story. Yet here we are, almost 15 years later both in real-time and movie-time, and Jurassic World is upon us. For many, Jurassic Park was a landmark film in fandom. Among those people is director Colin Trevorrow, who is taking the franchise in a very different, modern, and potentially very awesome direction. Okay, the first trailer wasn't amazing, but this is a big budget Jurassic Park sequel produced by Steven Spielberg. How can you not be excited? Release Date: June 12
2. Avengers: Age of Ultron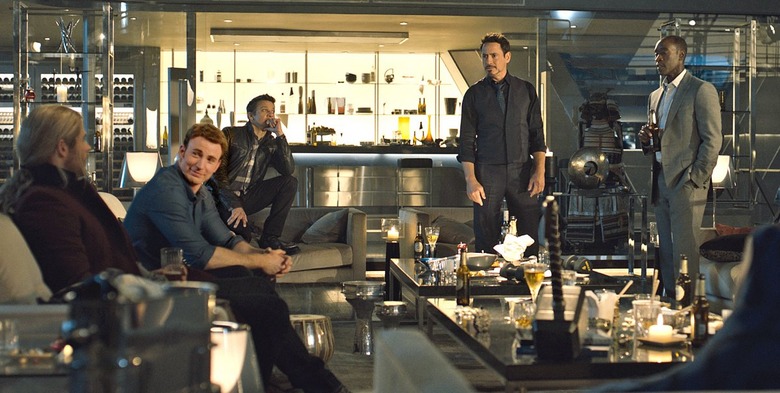 As wonderful and crazy and unbelievable to actually watch unfold as the original Avengers was, the sequel is going to be bigger. Think about how much has happened for Marvel since that time. The wonderful Captain America, Iron Man, Thor and Guardians of the Galaxy films we've seen. And after the huge Phase Three announcement a few months back, there's the understanding that the events in this film set it all up. It's got the whole cast back with some great additions and Joss Whedon writing and directing with an empty checkbook. If Age of Ultron lives up to the hype, it may be the biggest, best superhero movie ever. Release Date: May 1
1. Star Wars: The Force Awakens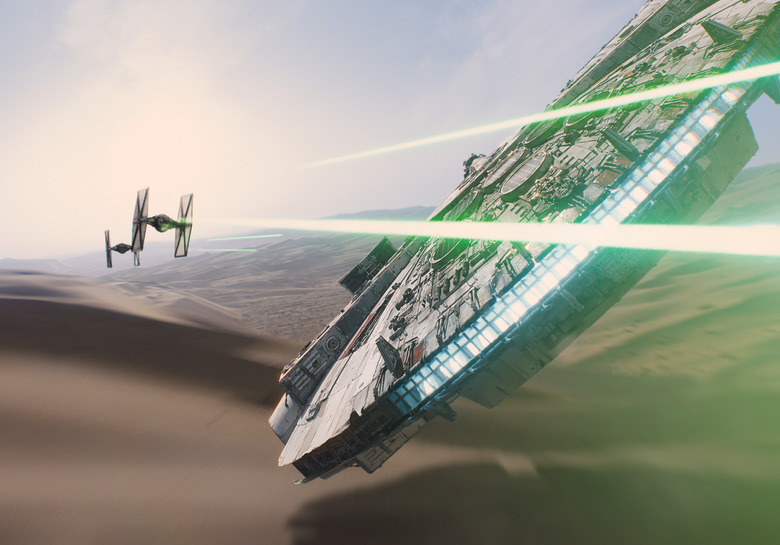 We all knew this was coming right? Was there ever any question? No, there was not. If it wouldn't look stupid to put negative numbers on the list, I'd do so just to explain the separation between The Force Awakens and the rest of the list. The reason being: I grew up on Star Wars. Some of my earliest and best memories are Star Wars-centric. It's one of my favorite things. So a new movie, let alone a new series of movies, let alone a sequel to Return of the Jedi, is something I've been imagining since I was a little boy. The fact it's finally happening and that fellow Star Wars fanatic J.J. Abrams is directing just makes me feel giddy inside. I'm very much looking forward to all of the other films on this list but as I sit down to watch each and every one of them, really I'll be thinking about Star Wars. Which basically happens every second of every day anyway. Release Date: December 18
***
[For additional looks forward to movies in 2015, see our additional staff lists from Peter Sciretta, Russ Fischer, and Angie Han.]