'Ready Player One' Movie Update: New Script Complete, Licensing May Be An Issue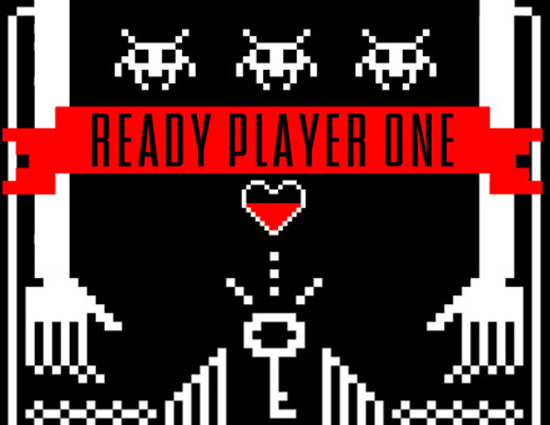 Fans of pop culture and video games have probably been waiting to hear what's up with Ready Player One. Based on the book of the same title by Ernie Cline, the film rights were scooped up by Warner Bros. way back in 2010. Most recently we heard Zak Penn had taken over screenwriting duties on the project, which is about a futuristic world where everyone lives in a virtual reality. The man who created that reality dies, which starts a Willy Wonka-esque quest for its players to win his multi-billion dollar fortune. To win, they'll have to exhibit aptitude in the things he loved growing up. Mainly, eighties movies, music and video games.
In a new interview with Penn, he's confirmed the script for the Ready Player One movie is done and says one of the issues that may hold the film back from being what he imagined is licensing all the video games. Read about that, and how Penn cracked some of the book's amazing visuals, below.
Penn spoke to Nerd Report about his work on the Ready Player One movie. First, he said Warner Bros. now has the script and that he believes he figured out a unique way to visualize lots of whats in the book:
I'm not going to tell you how I did it but I did do it and I got Ernie's approval on it. The script's already in. I feel pretty good about [it]. There's a number of things in the book that are unbelievably visual and really easy to translate into a screenplay, and then there's other things that you definitely wouldn't want to keep in the same form they are in the book. It was just really fortuitous that I was around Ernie a lot, so periodically I would go, 'Ernie, let me run this by you. Here is the way I'm thinking of doing this.' If he said, 'That's awesome, do it,' I felt pretty good about it. If he didn't, I went back to the drawing board.
He was then asked about the process of using all these iconic games and pop culture references in the movie. Had the licenses already been cleared or how did that work?
That doesn't happen until we're actually making the movie. Put it this way, I took some huge liberties in the script. Not as many in the book. If you had to license the stuff in the book, it would cost a billion dollars. You write a script, you take your chances, you say, 'This is what we're going to do. This is where we're going to take cars and scenes from these movies and these properties, and then you hope that you'll get the rights to it, but we're not at that point yet. I just finished the script. When you start getting into production and casting, that's when you would start going through and saying, 'Okay, can we get the rights to Donkey Kong?' or what have you. It's very different in a film like that than it is in a documentary where you can just declare fair use and do it.
So basically, it sounds like the film is at the point where, if Warner Bros. like the script, they'll move it ahead. If they don't, either they hire a new writer or we never get to see the movie. I really, really hope that doesn't happen though because Ready Player One is the most fun I've had reading a book in years.
Are you excited for a Ready Player One movie?