Natalie Portman Passes On Aaron Sorkin/Danny Boyle Steve Jobs Movie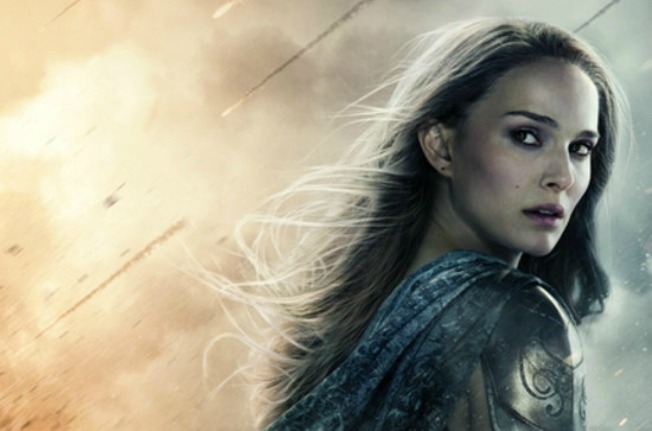 UPDATE: Variety reported on December 8 that Portman passed on this role. It is thought that Portman (and Jessica Chastain before her) was actually up for the role of Joanna Hoffman, who was part of the original Apple Macintosh dev team, and for a while the only marketing person working on the Macintosh. Additionally, we've heard that one bit of info in the "three product launches" structure is wrong, and that it is actually the original iMac launch seen in the script, and not the iPod launch.In a recent interview, screenwriter Aaron Sorkin said that one of Steve Jobs' daughters, Lisa Nicole Brennan-Jobs, was the "heroine" of the film he scripted about Jobs' life.
In the case of Steve Jobs, it's the relationships he had – particularly with his daughter, Lisa – that drew me to it. She didn't participate in Walter Isaacson's book, because her father was alive at the time, and she didn't want to alienate either of her parents, so I was very grateful that she was willing to spend time with me. She is the heroine of the movie.
We know that Danny Boyle is directing the film and that Michael Fassbender will play the lead. With that quote in mind, we now have a pretty good idea who will be playing that role. Natalie Portman is reportedly in talks to join the film. Read more about the Natalie Portman Steve Jobs casting below.
Deadline broke the news of Portman being in talks for the film and though they don't connect her to a specific role, the 33-year-old actress is right in the same age range as Jobs' daughter, who is currently 36. Plus, if an Oscar-winner like Portman is coming on board, it's probably for a significant role. Sorkin says Lisa is the heroine of this movie, they're the same age and kind of look alike so this seems to fit. It's unconfirmed, but an educated guess.
The Sorkin-scripted, Boyle-directed film has had some trouble of late. The original studio, Sony, let the project go and Universal quickly scooped it up. It's odd for a potential prestige project like this to get that treatment, suggesting issues of some kind with the production. We don't know for certain what caused Sony to drop the film, but it now has a home. With Portman potentially joining up along with Fassbender and Seth Rogen, who is attached to play Steve Wozniak, they've got a formidable cast and crew.
A few months back, Jessica Chastain was said to be in talks for the role and you'd imagine it was the same one Portman is currently looking at. They could be different characters, that's unclear, but it's worth noting.
Do you think Portman would work as Jobs' daughter?