VOTD: 'Jurassic World' Fan Trailers Offer Something Different Than The Official Version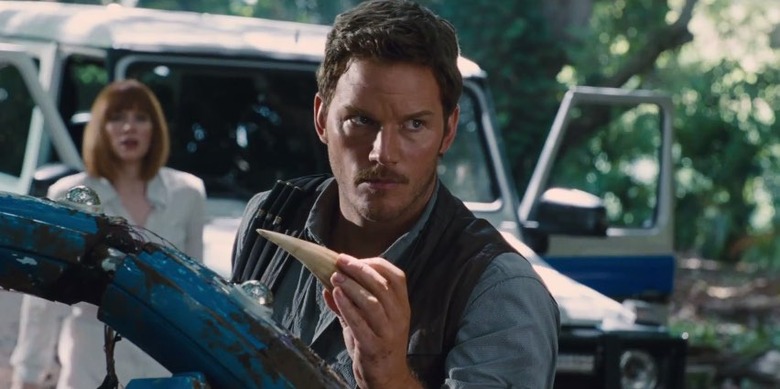 Update From Editor Peter Sciretta: I have added another Jurassic World fan edit trailer, this one longer and more of a throwback to the original 1993 Spielberg film Jurassic Park. Watch it now after the jump.
There's a lot in the Jurassic World trailer, as we thoroughly dissected yesterday. But one editor had the idea that less is more, and while it's not our place to say that the first look at the film showed too much there's something persuasive in this short Jurassic World trailer. The one-minute edit of the footage is cut very much to the tune of the recent Godzilla trailers that worked so well. While it can't fully emulate those edits thanks to the limitations of using footage already cut for a different trailer, there's a vibe here that works really well.
Adam Fox created another fan edit of the trailer, this one longer than the teaser cut we featured below:
Original Fan Teaser Cut:
There are some problems there, sure, especially where the audio dips out as Chris Pratt rides in with his gang of velociraptors. I don't think that moment has quite the effect it needs. But this is a good concept that uses new footage to harken back to some of the memorable thrills of the original film.
Here's the original again, for reference.
Steven Spielberg returns to executive produce the long-awaited next installment of his groundbreaking Jurassic Park series, Jurassic World. Colin Trevorrow directs the epic action-adventure from a screenplay he wrote with Derek Connolly. Frank Marshall and Patrick Crowley join the team as producers.
Jurassic World will be released in 3D by Universal Pictures on June 12, 2015.