'Pacific Rim 2' Will Feature Charlie Day And Burn Gorman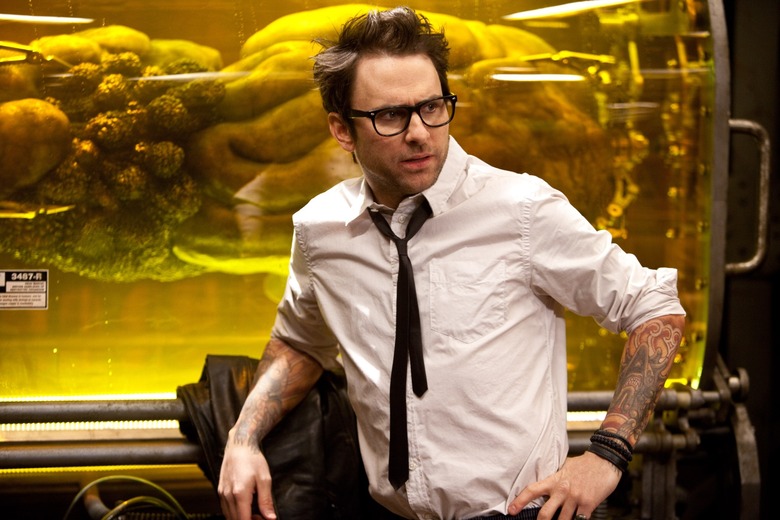 Guillermo del Toro is pulling together the script for Pacific Rim 2, and it sounds like Charlie Day and Burn Gorman will be back for the sequel. Their characters are being written into the script, at least. We know that some of the characters from the original film won't be back in a big way for the sequel, though they may show up in a proposed third movie. So the inclusion of those two guys is one of the first real bits of info we have about the second chapter of the big robots vs. monsters series that was given a shot in the arm with the formal announcement of the big-screen sequel.
While talking to del Toro about the DVD and Blu-ray release of The Strain Season 1, the director told Collider that the film starts off a couple years after the end of the first movie:
It's a few years after the first one.  It's not an immediate follow-up.  It is the world having been freed of Kaiju, what happens to the world after – what happens to the Jaeger technology once the Kaiju are not a threat.  It's quite a jump.
And with the world changing quite a bit, there's still room for the two argumentative scientists : 
It's quite a different movie from the first one in that, but I think that two of our main characters like in the first one are Burn and Charlie.  They are really, really – I mean, honestly, they are probably the guys I have the most fun writing along with Hannibal Chau so just from a purely selfish drive, I like writing them.  I love writing for Charlie and Burn.  I mean, [Burn's] in Crimson Peak for that reason, because I love working with him.  You're gonna get a lot of that, but the Kaijus are very different and you're gonna see a very different type of the robots I think.  It's gonna be quite a different adventure.
The script should be set by spring 2015, and the film will likely start shooting at the end of 2015.
Pacific Rim 2 is set for release on April 7, 2017. Zak Penn (X-Men: The Last Stand) is working on the sequel script, and original screenwriter Travis Beacham is working on the sequel and overall franchise development, too.