'X+Y' Trailer: Asa Butterfield Is A Math Prodigy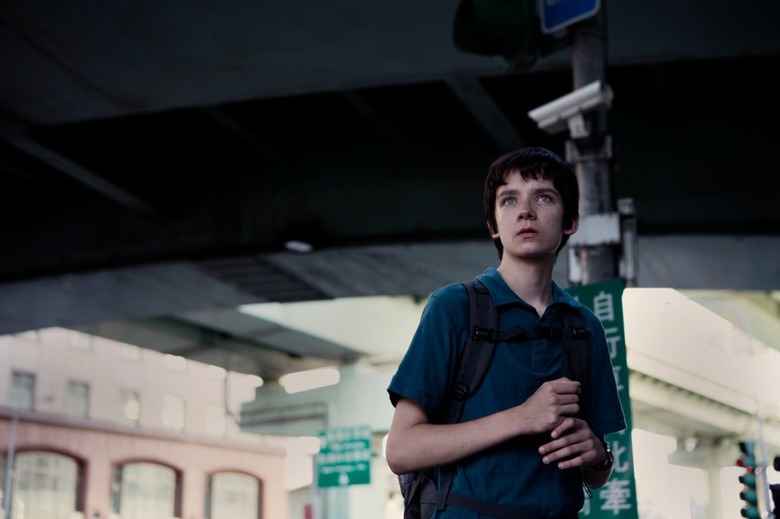 If three's a trend, fact-based dramas about British geniuses are the next big thing. This month we have The Theory of Everything and The Imitation Game, and next spring brings X+Y, based on the 2007 documentary Beautiful Young Minds.
Asa Butterfield stars as a young prodigy who's terrible with people but great with numbers. His life changes when he's chosen to represent Great Britain at the International Mathematical Olympiad in China. Sally Hawkins plays his mom, Rafe Spall and Eddie Marsan his mentors, and Jo Yang and Jake Davies his friends. Watch the X Plus Y trailer after the jump. The Telegraph unveiled the X Plus Y trailer.
It's riddled with cliches and it all looks pretty cheesy, but if you're in the mood for a bit of sentimental uplift X+Y looks pretty promising. The casting goes a long way toward elevating what could've been plodding material. Butterfield looks strong as always, and Hawkins, Marsan and Spall make for a top-notch supporting cast.
Directed by Morgan Matthews, X+Y opens March 13 in the U.K. No U.S. release date has been set yet.
Preferring to hide in the safety of his own private world, Nathan struggles to connect with people, often pushing away those who want to be closest to him, including his mother, Julie. Without the ability to understand love or affection, Nathan finds the comfort and security he needs in numbers and mathematics.
Mentored by his unconventional and anarchic teacher, Mr Humphreys, it becomes clear that Nathan's talents are enough to win him a place on the British team competing at the highly revered International Mathematics Olympiad. Being part of a team and one which has a real chance of winning seems like it could change Nathan's life forever.
But when the team go to train in Taiwan, Nathan is faced with a multitude of unexpected challenges, not least the new and unfamiliar feelings he begins to experience for one of the Taiwanese competitors, the beautiful Zhang Mei.
From England to Taipei and back again, this inspiring and life-affirming story follows the unconventional and hilarious relationship between student and teacher, whose roles are often reversed, and the unfathomable experience of first love – when you don't even understand what love is.