Rumor: 'Star Wars Rebels' Follow-Up Animated Series To Be Set During Current Star Wars Cinematic Era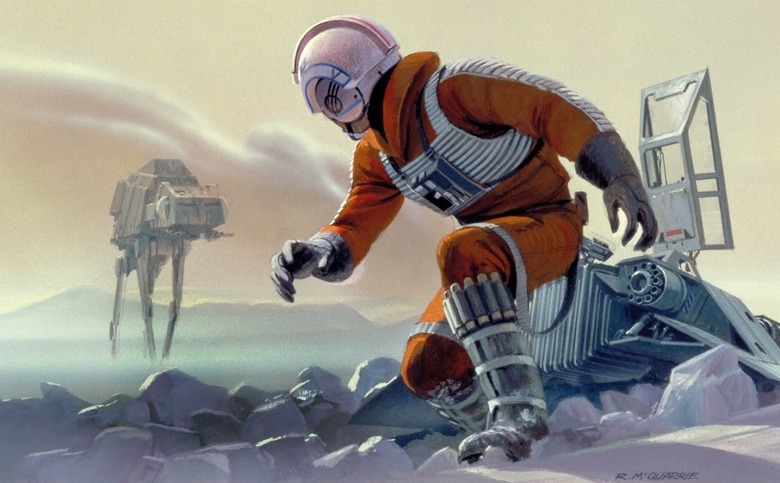 Another day, another Star Wars scoop here on /Film. This one is from the television side.
Before Star Wars Rebels hit the air, Disney renewed it for a second season. That was a nice vote of confidence in the first piece of Star Wars storytelling created under the new Disney regime. So far, it's worked out. We're now about eight episodes in and the tales of Ezra, Kanan, Zeb, Hera and Sabine have a wonderful Star Wars feel while simultaneously adding much to what we know about a galaxy far, far away.
When promoting the show's launch, no one involved would tell us exactly how Rebels could end, or even guess how long the series might run. Lucasfilm's previous animated series, The Clone Wars, aired for about five seasons so that seemed like a reasonable guess. But still, there was no clue of just how far these stories set between Episodes III and IV would go.
/Film has now exclusively heard that Lucasfilm not only knows where Rebels will end, the company knows what's next for the Star Wars animated world.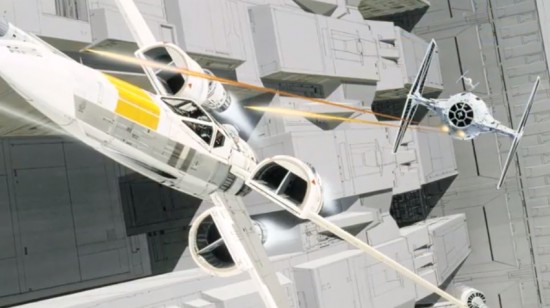 Rumor has it that Disney and Lucasfilm are planning to do "about" three or four seasons of Star Wars Rebels before starting a whole new Star Wars animated series, with all new characters, set in the timeline of the current movies (the Star Wars sequel trilogy).
Since this is so early, there aren't a lot of specific details. The new cartoon series will be set during the Sequel Trilogy timeline (Episodes VII and beyond), which will be very familiar to fans by that time. If Rebels does go three or four seasons, the new show would hypothetically start in 2017 or 2018, around the same time we'll see Star Wars Episode VIII. That means we'll have at least one, possibly two movies of world building in which to set up a new story and set of characters.
This information comes from a good source who has learned Lucasfilm's plans. A representative for Lucasfilm would not comment so we'll label this as a rumor for now. A similar rumor surfaced in April of 2013 on TheForce.net but we don't know if it's the same show. (Those documents ended up being fake.) We do know our source told us this is definitely their plan right now.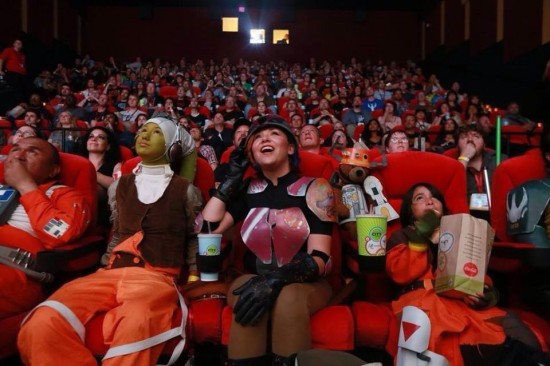 This makes a lot of sense. Like The Clone Wars, Rebels occupies a very specific time frame in the canon of Star Wars. It can't really go past the beginning of A New Hope. (Or maybe beyond the 2016 spin-off film, if our heist story holds true.) Assuming the producers have an end date in mind, they can build the story knowing how it's going to end and make everything fit better into the canon. If the show continued on and on forever, eventually they'd run into continuity problems.
Plus, Rebels is really just setting up three movies Disney doesn't own: A New Hope, Empire Strikes Back and Return of the Jedi. Eventually, all the events that happen after that are going to become "Star Wars" for a majority of people so a new show, set in that post-Jedi world, is a smart idea on numerous levels. One of which is it solves the whole time thing because there's no ticking clock of another movie. Or maybe there will be, if it takes place between films.
If and when this happens, it'll be years down the road. We've still got lots of season one of Rebels to enjoy and all of season two at the very least. Until then, does the idea of Rebels having an end point encourage you?