First Look: Hugh Jackman And Levi Miller In Joe Wright's 'Pan'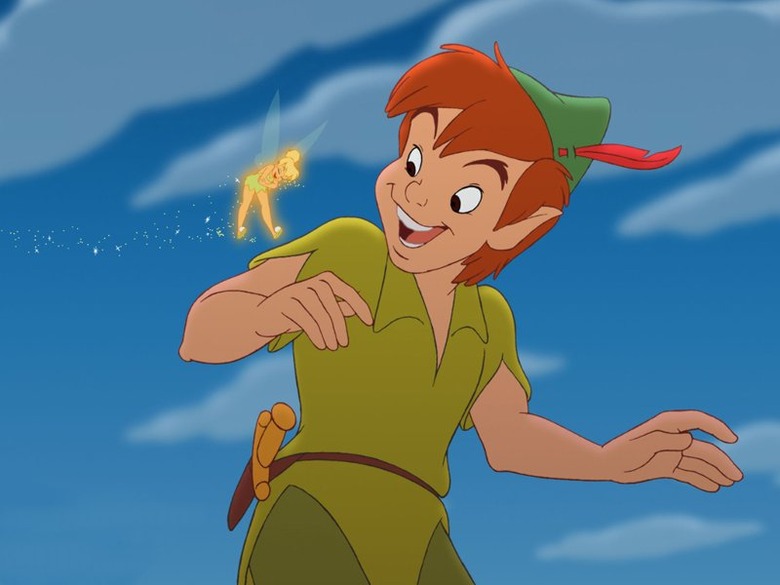 "This isn't exactly the Neverland story you know." That's director Joe Wright's description of his Peter Pan origin story Pan, and so far he seems to be telling the truth. Case in point: the villainous pirate in this one is not Captain Hook but Blackbeard, played by Hugh Jackman.
The hero is still a little boy named Peter Pan, though, played by Levi Miller. Hit the jump to see the first Pan images featuring Jackman and Miller, plus the first Pan poster with Miller.
EW debuted the new Pan images.
And Warner Bros. unveiled the Pan character poster featuring Miller.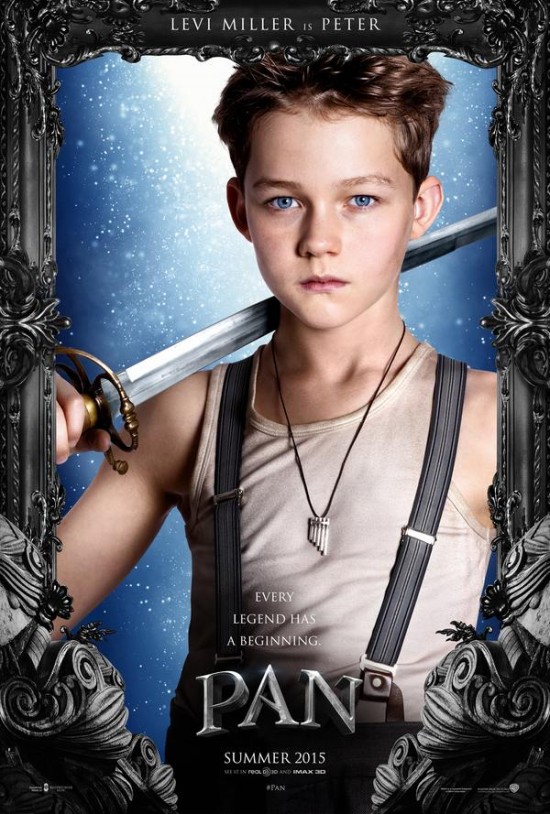 I hope Blackbeard is supposed to be wearing a wig, because that hairpiece is not even a little convincing.
Otherwise, it's an interesting look for Jackman, who's better known for playing heroes like X-Men's Wolverine. While he doesn't shy away from complicated or ambiguous characters, he doesn't often play out-and-out villains. As for Miller's Pan, gone are the mischievous smile and bright green tights. This Peter looks like a kid who's seen too much already.
Scripted by Jason Fuchs and based on the classic tales by J.M. Barrie, Pan reimagines the boy who never grew up as a young orphan in the World War II era. Peter Pan is kidnapped by Blackbeard's pirates and whisked away to Neverland. Eventually he discovers he's destined to save the land, and leads a rebellion against Blackbeard's tyrannical rule.
Captain Hook actually does appear in this story, only he's not a captain and doesn't wear a hook. Instead, he's a dashing Indiana Jones type played by Garrett Hedlund. He's a member of Blackbeard's crew and is actually pals with Peter, though we all know that friendship is not destined to last.
Pan lands in theaters July 17, 2015. Also appearing are Adeel Akhtar as Mr. Smee, Rooney Mara as Tiger Lily, Jack Charles as The Chief, Leni Zieglmeier as Wendy Darling, and Amanda Seyfried as Mary.