'Dallas Buyers Club' Director In Talks To Direct Amy Adams In Janis Joplin Biopic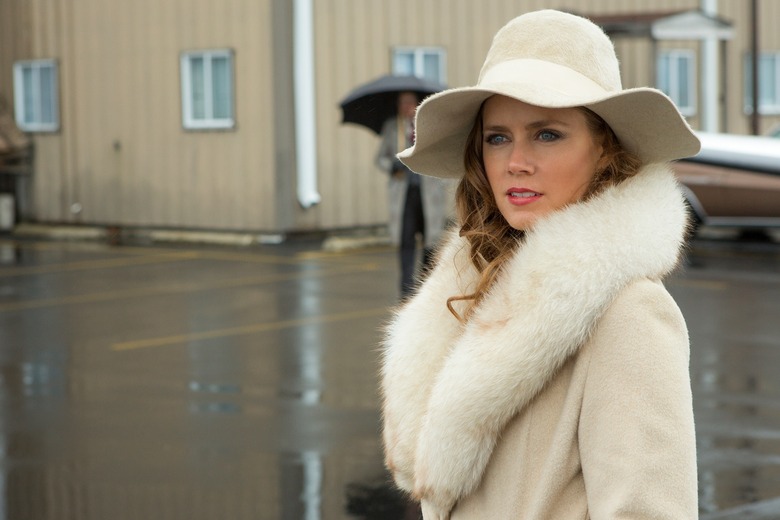 Dallas Buyer's Club was a big film at the end of 2013. This year, Wild, the new film from its director Jean-Marc Vallee, is said to be a powerful movie as well, thanks in part to a great performance from Reese Witherspoon. Now Vallee is setting up to make a new film, and this one will potentially combine major factors from his last two movies: it'll be a story based in truth, anchored by a significant female performance. Vallee is in talks to be the Janis Joplin biopic director; he'll direct Amy Adams as Joplin in a film about the late singer's life.Deadline reports that the as-yet untitled movie is still working from the script by Ron and Theresa Terry, and that the current plan is to shoot in mid-2015. 
Last year, it looked like Lee Daniels might make this movie, which at the time was called Get it While You Can. That attachment didn't stick, however. (Before him, Fernando Meirelles and Catherine Hardwicke had been attached to direct, and at one point the film was also looking like it might star Vallee's Wild star Reese Witherspoon.)
Then there's also the fact that Sean Durkin, director of Martha Marcy May Marlene, has been working on another Joplin biopic called Janis. We see such parallel developments often, and as is frequently the case with that situation, one production has the rights to more material than the other. In this case, Durkin's project has been said to have the leeway to use Joplin's biggest hits. Or that was the case over a year ago; whether it remains true is something we'll try to find out.
Jean-Marc Vallee has also finished shooting the film Demolition, which stars Jake Gyllenhaal, Naomi Watts and Chris Cooper. That film doesn't yet have a release date.