Watch The Doc 'Atari: Game Over' Now For Free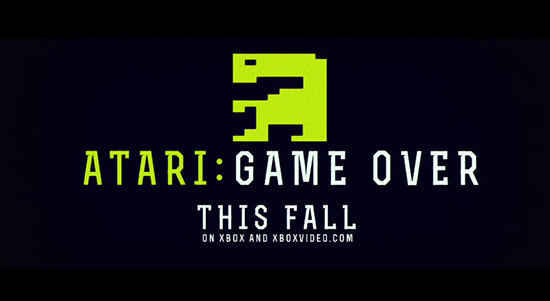 When a landfill in New Mexico was dug up last year, with those involved hoping to exhume thousands of dumped copies of Atari's terrible E.T. video game, the whole event was captured on camera for a documentary. That doc is Atari: Game Over, directed by Zak Penn, and it is now available online. Thanks to Microsoft's Xbox Live service, you can watch Atari: Game Over for free.
As we discussed when the film's trailer first arrived, the film documents not only the particulars of the E.T. game situation, but also talks about the video game industry at the time, and the business deals and thinking that set in motion the first big video game industry crash. That landfill — which contained hundreds of thousands of copies of the E.T. game — is a giant symbol for a set of factors that led to the crash.
The film can be seen on Xbox Live via the Xbox 360 and/or Xbox One. Don't have an Xbox? No problem! There's an online portal, and you can access the film here. (You'll need to make an account with Microsoft, however.)
Here's a behind the scenes video from Wired, featuring Zak Penn talking about the project.
Atari: Game Over is the Xbox Originals documentary that chronicles the fall of the Atari Corporation through the lens of one of the biggest mysteries of all time, dubbed "The Great Video Game Burial of 1983." As the story goes, the Atari Corporation, faced with an overwhelmingly negative response to "E.T.," the video game for the Atari 2600, disposed of hundreds of thousands of unsold game cartridges by burying them in the small town of Alamogordo, New Mexico.