Marvel Casting: Alexandra Daddario Up For 'Jessica Jones' As 'Luke Cage' Begins Testing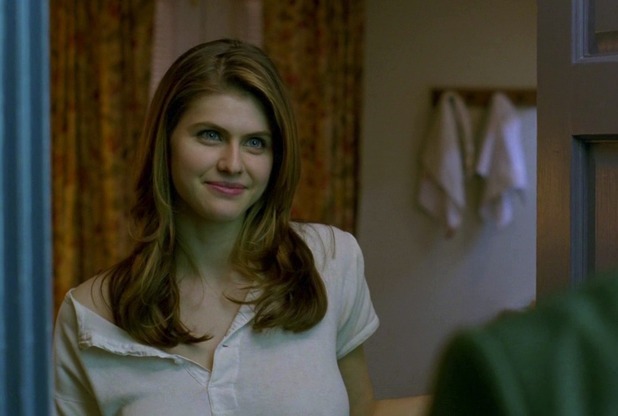 With shooting already well underway on Daredevil, Marvel is getting the ball rolling on its next two Netflix shows. Testing has begun for the lead role in Jessica Jones, with Krysten Ritter, Alexandra Daddario, Teresa Palmer, and Jessica De Gouw in the mix.
Meanwhile, Lance Gross and Mike Colter are being looked at to play Luke Cage, the character who will appear on Jessica Jones before going off to headline his own series. Hit the jump for more details on the Luke Cage and Jessica Jones casting.
Deadline got the scoop. Jessica Jones is being spearheaded by Dexter alum Melissa Rosenberg, and already has a 13-episode order from Netflix. The title character (in comics, at least) is a superhero suffering from PTSD. She subsequently hangs up her cape and opens her own detective agency, where she helps civilians and superheroes alike.
The current plan is to have Luke Cage appear in 6-7 episodes of Jessica Jones before breaking out onto his own show. Both shows are part of the four-title deal struck by Marvel and Netflix last year. Daredevil will be the first one out of the gate, followed by Jessica Jones, Iron Fist, and finally Luke Cage. All four leads will then band together for a miniseries event.
Ritter has a strong comedy background thanks to projects like Don't Trust the B- in Apartment 23. However, she has demonstrated that she can do more dramatic work as well, as in her guest stint on Breaking Bad. De Gouw already has major superhero cred from her recurring role as Helena Bertinelli / The Huntress on The CW's Arrow. She also previously starred as Mina Murray / Ilona on NBC's short-lived Dracula.
Daddario has two Percy Jackson movies under her belt, as well as recurring parts on True Detective, White Collar, and Parenthood. And Palmer's credits include Warm Bodies, I Am Number Four, and The Sorcerer's Apprentice.
As for the Cage hopefuls: Gross last starred on the NBC drama Crisis, which was cancelled earlier this year in the middle of its first season. Previously, he was a regular on Tyler Perry's House of Payne. Colter currently recurs on The Good Wife and will star in the digital series Halo: Nightfall.