Watch The Latest Trailer For John Woo's Epic Two-Part War Romance 'The Crossing'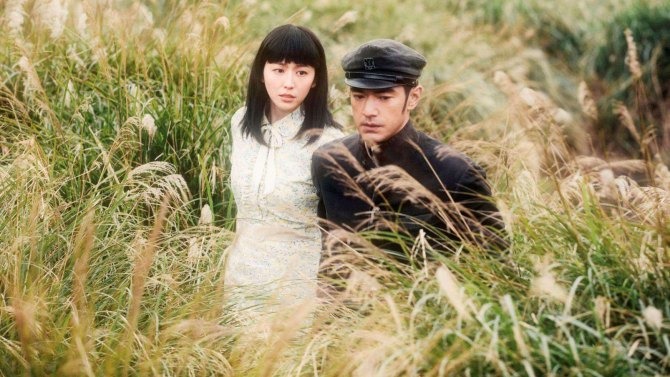 Cutting movies in half is very hip these days. Twilight, Harry Potter, The Hunger Games and now...John Woo? Yes, the director of Hard Boiled, The Killer and Face/Off made a two-parter in 2008 with Red Cliff, and he's doing it again this year with The Crossing. An epic romance set against the tragedy of a capsized ferry in 1949, it stars Zhang Ziyi and was written by Melody Wang, who wrote Crouching Tiger, Hidden Dragon.
Now, that might sound like it's John Woo's Titanic, but it's much bigger than that. The Crossing is a romance, a disaster film, a war film and more all rolled into one. It truly looks epic.
In China, The Crossing Part 1 opens in December and The Crossing Part 2 opens May 2015. There's no U.S. release date yet. But, based on this trailer, I hope it gets one soon.
Here's the second trailer for John Woo's The Crossing Part 1. It's in Chinese, but with English subtitles. Thanks to Twitchfilm for the heads up.
John Woo The Crossing Trailer
And here's a second video with more footage from the film.
Man, this movie looks absolutely massive. Like the DNA of several Best Picture winners was shoved together into one big blockbuster action romance mash-up. These are the kinds of movies John Woo is making now but it seems like Hollywood doesn't care. They make their own movies like this. Scratch that. They try to make movies like this. Films like Unbroken or Exodus: Gods and Kings. Will any of these movies be good? Who knows. But if you want to see this one, you'll likely have to buy a foreign Blu-ray in a few months.
What did you think of John Woo's The Crossing trailer?
Here's the official plot description of Woo's latest, which seems like it massively undersells the film:
Based on the true story of the the Taiping ferry that capsized on January 27, 1949 in the Baijie Strait (about 71 miles southeast of Shanghai, China), the film revolves around an epic love stories of three couples, played by Zhang Ziyi, Song Hye-kyo, Takeshi Kaneshiro, Huang Xiaoming, Tong Dawei, and Masami Nagasawa.