Steve McQueen Sets Paul Robeson Biopic As Next Feature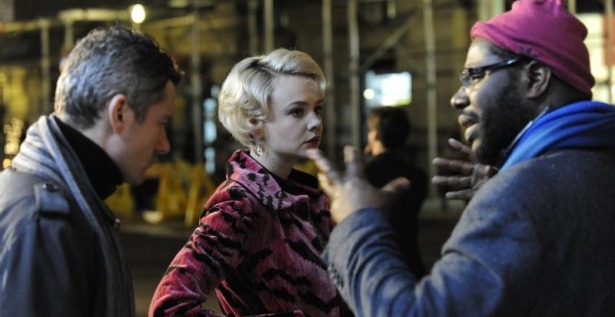 Hunger and Shame got director Steve McQueen some pretty great buzz, but it wasn't until 12 Years a Slave that he really broke through outside the indie/arthouse crowd. The slavery drama took home Best Picture at the 86th Oscars and marked McQueen as a big deal. Now he's using the clout he gained from that film to get his next one moving.
McQueen is set to follow up 12 Years a Slave with a biopic of performer and activist Paul Robeson. Harry Belafonte is already set to star. Hit the jump for more details on the Steve McQueen Paul Robeson project.
Born in 1898, Robeson is known as a singer, actor, and political activist. His notable works include the stage and cinematic versions of Showboat and a West End production of Othello. He became more politically active in the late 1930s as a response to the Spanish Civil War, getting involved in the Civil Rights Movement and championing the rights of workers. His activism led to his blacklisting during the McCarthy era. Robeson died in 1976.
McQueen explained that he first learned about Robeson in a newspaper article. "It was about this black guy who was in Wales and was singing with these miners," he said. "I was about 14 years old, and not knowing who Paul Robeson was, this black American in Wales, it seemed strange. So then, of course, I just found out that this man was an incredible human being."
Previously, McQueen made Robeson the subject of his 2012 work End Credits. The six-hour audio-visual installation featured thousands of pages of documents compiled by the FBI during their surveillance of Robeson during the McCarthy era. McQueen did not elaborate on the approach he planned to take for his new movie, but it probably won't be a six-hour piece.
Belafonte, a former friend and colleague of Robeson's, will star in McQueen's biopic in an unnamed role. "We're very fortunate that we're on a roll together to make this dream a reality. Miracles do happen," said McQueen. "With Paul Robeson and Harry Belafonte, things have come full circle."