Multiple Actors Up For Roles Of Jean Grey And Cyclops In 'X-Men: Apocalypse'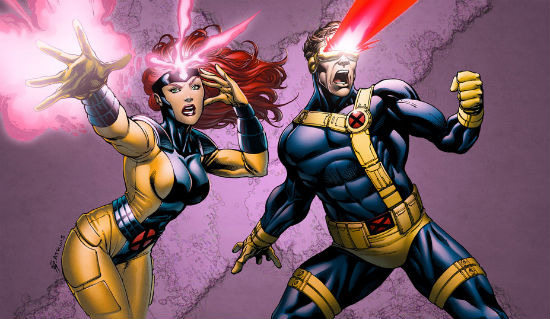 Bryan Singer once again has the unenviable task of casting two of Marvel's most iconic X-Men. Back in 2000, the director brought in Famke Janssen and James Marsden to play Jean Grey and Cyclops, rolls that extended through and including this year's X-Men: Days of Future Past. But now that the series is continuing on with the X-Men: First Class versions of the characters in X-Men Apocalypse, he has to cast those two crucial roles again.
One report says three actors and three actresses are on Singer's short list for each role. Among them? Chloe Moretz, Elle Fanning and Hailee Steinfeld. Read more about the X-Men Apocalypse Cyclops and Jean Grey casting below.
According to The Wrap, Moretz, Elle Fanning and Steinfeld are "among the teenage leading ladies being eyed to play young Jean Grey." As for Cyclops, aka Scott Summers, the names include Ben Hardy (East Enders), Charlie Rowe (Never Let Me Go) and Timothee Chalamet, who played young Tom in Interstellar.
The report does state, however, that while each of these actors are in the mix for the respective roles, none have been made an offer and there are plenty of others under consideration as well. In particular, while Fanning met with Singer, it's unclear if she's interested or not.
So what does this all mean? Basically that Jean Grey has a much more significant part than Cyclops in X-Men Apocalypse. No knock on the young actors mentioned above, but Moretz, Fanning and Steinfeld are in a different league of popularity and clout than the guys up for Cyclops. None would even consider the role at this point in their careers if it wasn't a co-starring role around other returning cast members such as Michael Fassbender, James McAvoy, Jennifer Lawrence and Nicholas Hoult.
X-Men Apocalypse will follow the X-Men into the 1980s as they battle the powerful villain who shares a name with the film's title. Filming starts early next year aimed at a May 27, 2016 release date.