HBO Orders 'Westworld' Series, Offers Tantalizing Vine Video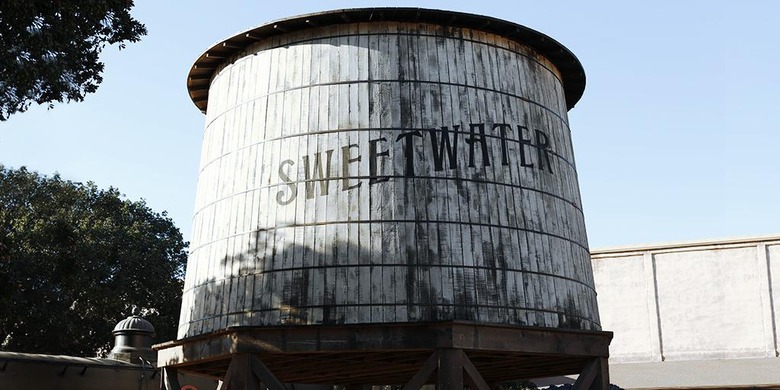 The last time we talked about Westworld, the proposed HBO series that revamps the idea of a theme park for adults in which the automaton attractions run wild, it seemed like a series order was all but assured. Now HBO has issued that series order, which comes complete with a teasing image and Vine video. The cast of the show is great (Anthony Hopkins, Ed Harris, Evan Rachel Wood, James Marsden, Thandie Newton, Miranda Otto and Jeffrey Wright), the creators number among them Jonathan Nolan and Lisa Joy, and plans for the show suggest that it will explore the intersection between technology and morality.
The HBO twitter feed has given us a few teases. The first was the tweet with the image seen above. (Sweet water can refer to any number of western towns, including the piece of water-bearing land that is the subject of conflict in Sergio Leone's Once Upon a Time in the West.) Then there were these two follow-up tweets. The second one, with the embedded Vine, is really the big deal.
You are correct @JillPantozzi #Westworld pic.twitter.com/iqMkbsVEid

— HBO (@HBO) November 17, 2014
You are correct. @CaptainAutism @JillPantozzi @vqnerdballs #Westworld https://t.co/MsoAfh4OXA

— HBO (@HBO) November 17, 2014


This incarnation of Westworld is described as "a dark odyssey about the dawn of artificial consciousness and the future of sin." That's a pretty heavy sentence, and we're very curious to see how that comes to life in the new show. The original movie had some elements of that premise, but with the storytelling structure and general lack of restrictions that HBO offers to a series, we might see something that gets pretty weird. Here's hoping.