Official 'Jurassic World' Viral Site Launches With Lots Of New Images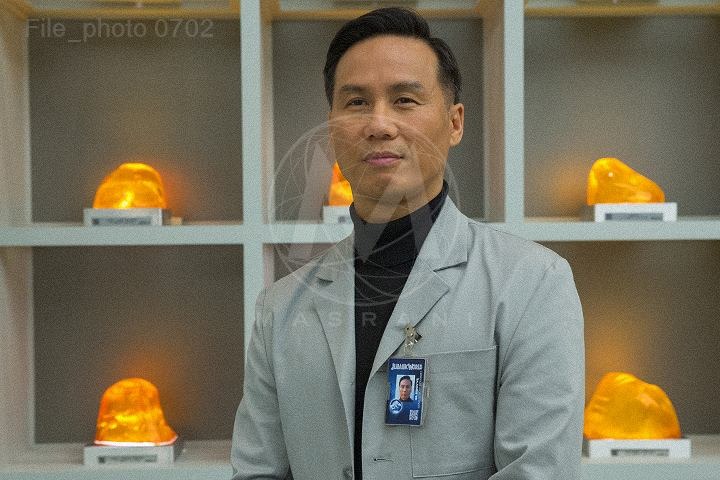 A ton of new Jurassic World news just dropped thanks to a viral site. The site is technically for a company called Masrani Global, which, in the film, is the construction company which helped to build and create Jurassic World. The site has a ton of images, some of which feature actors Irrfan Khan and B.D. Wong, as well as some history of the island and park which opened (according to the site) in June 2005.
Below, see the new Jurassic World images from the viral site and read more about the film.
The Jurassic World viral site is www.masraniglobal.com. That's where you want to go to explore about the film. Here's a short write up from one of the pages about actually building Jurassic World.
Soon after the acquisition of InGen in 1998, Simon Masrani looked to work at a plan that seemed impossible given the circumstances of the years preceeding – the control and re-invention of a new theme park on Isla Nublar. Experts from the Masrani company were collected together, along with Dr. Henry Wu from the InGen company, to plan for the greatest theme park and attractions ever constructed in humankind's history.
Simon Masrani used subsidaries Axis Boulder Engineering and Timack Construction to work on the preparation and planning prior to construction on the island. Construction workers were protected from native wildlife by InGen security over the course of the three years from 2002 until completion in 2004. With over $1.2 billion alone spent in concrete and building materials, this project was never underestimated.
The most incredible thing about the project for me was the fact that we were able to construct so far off the mainland, while maintaining all deadlines", explains Jurassic World Project Manager Mr. Eli Jacobs. "The logistics and the planning were just incredible. Security teams, perimeter fencing, scientists, quarantine zones ... it was quite the atmosphere."
Simon Masrani was taking no chance.
Simon adds, "The sense of security proved vital in the establishment of Jurassic World. The media were having a frenzy at the time, conservation groups around the globe were looking and waiting for any incident to tarnish our reputation to try and take Isla Nublar away from us. We had to set a feeling of safety, for when the time came for opening in 2005, we had to ensure people were willing to come.
And come they did ... Jurassic World officially opened in June 2005 to an incredible 98,120 visitors in its first month of operation.
Really interesting stuff. And that's just the half of it. Here are some images from the site:
What else can you find on the Jurassic World viral site www.masraniglobal.com?