See All The 'Inside Out' Character Posters From Pixar [UPDATED]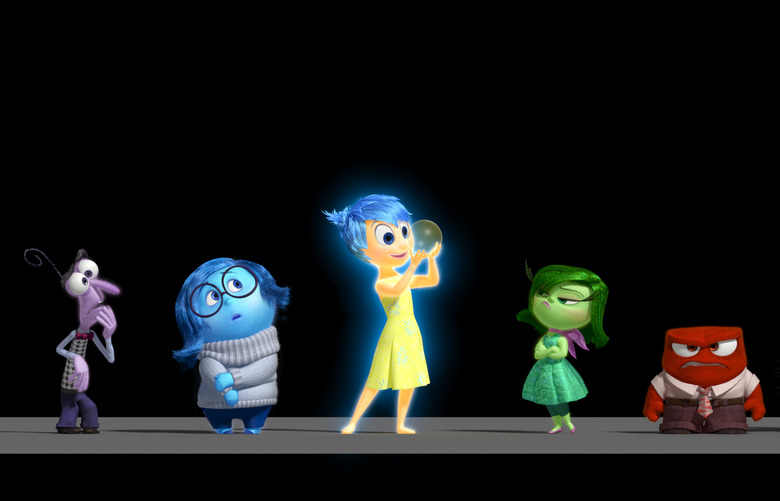 Most Pixar movies are emotional experiences, in that they inspire what the kids used to call "all the feels." But their next film Inside Out is an emotional experience in a more literal sense, as it delves into the mind of an 11-year-old named Riley.
Living within are five primary emotions that drive her: Joy (Amy Poehler), Sadness (Phyllis Smith), Disgust (Mindy Kaling), Fear (Bill Hader), and Anger (Lewis Black). Get to know all of them as Pixar begins to release new Inside Out character posters. (We'll update this post as more posters arrive.) 
First, here's the latest Inside Out poster showing them all.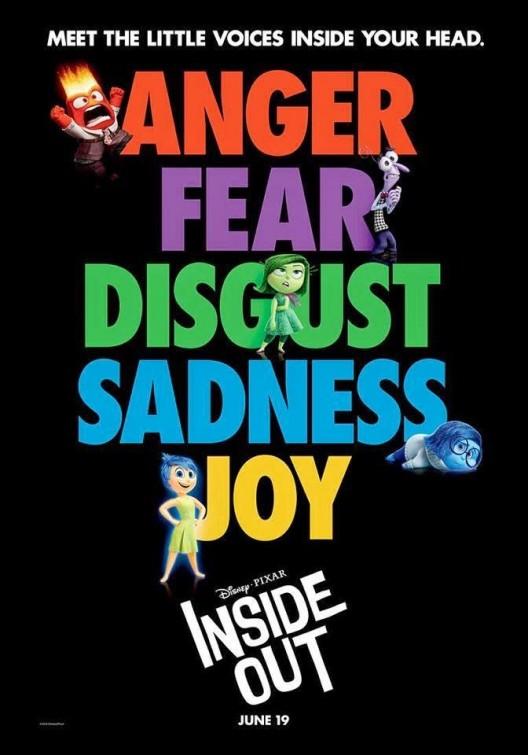 And here's the first Inside Out character poster, for Sadness: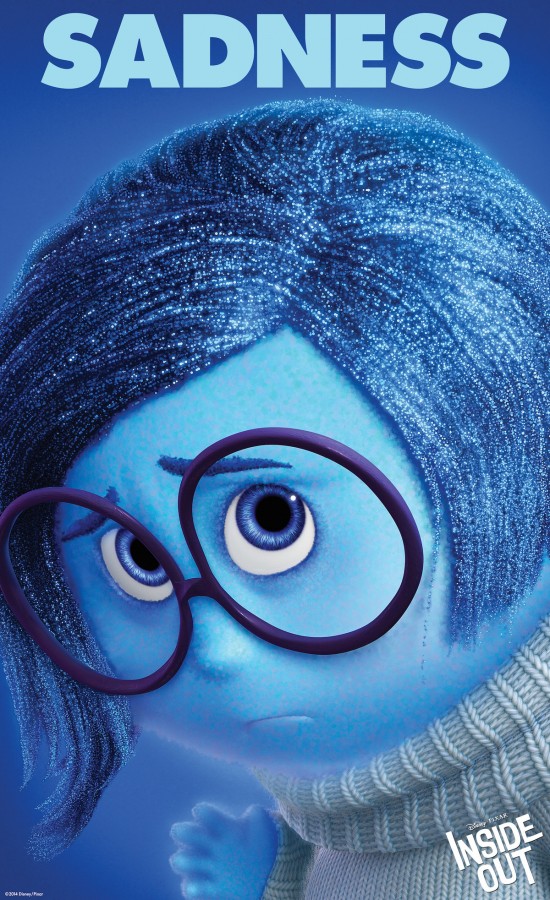 Sadness also gets a cute little animated intro (via Mashable). Watch below:
Here's Joy: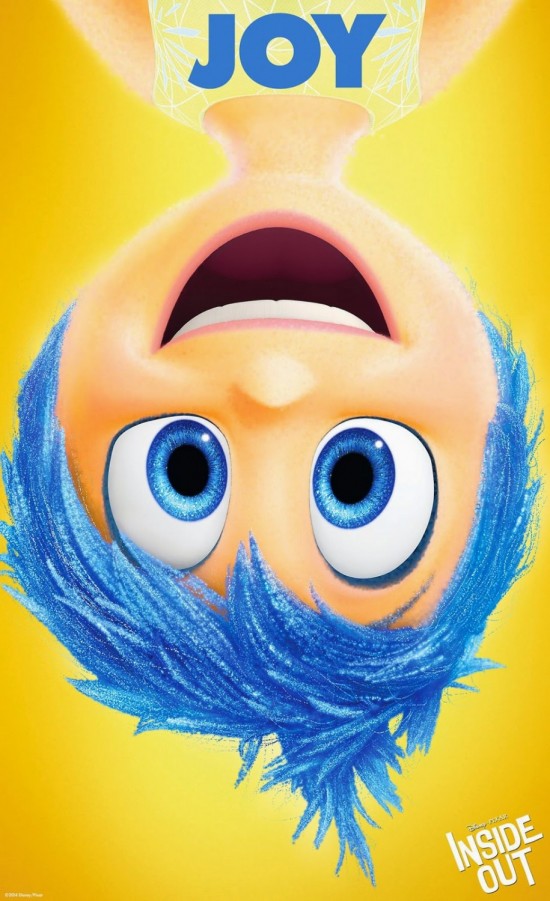 Fear: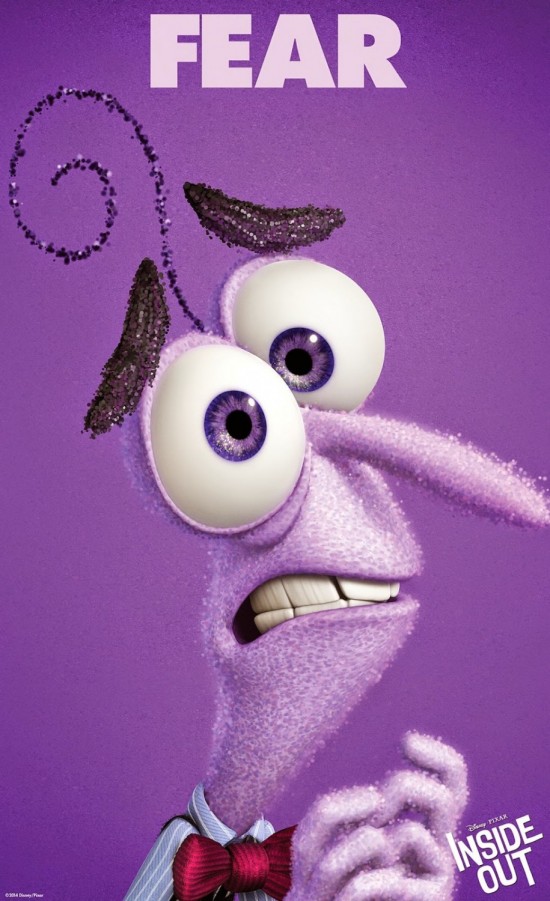 Disgust: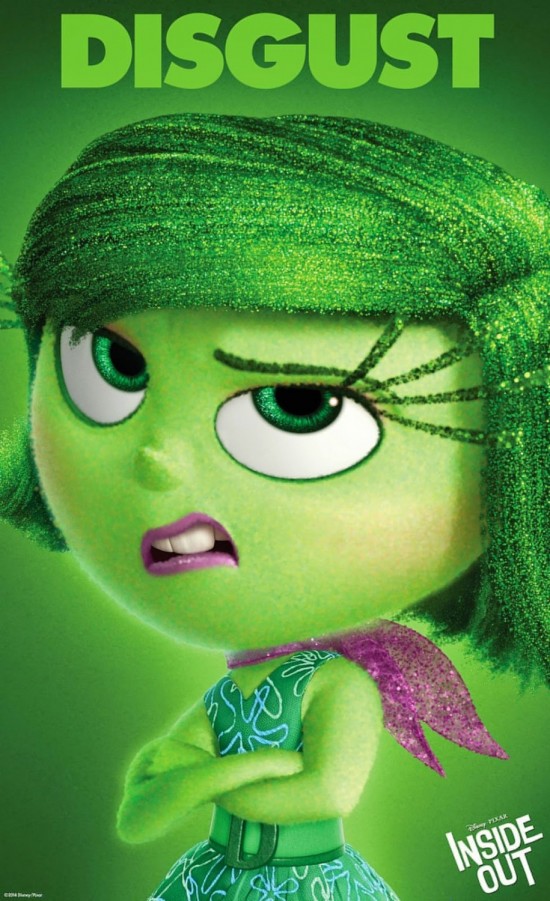 And Anger: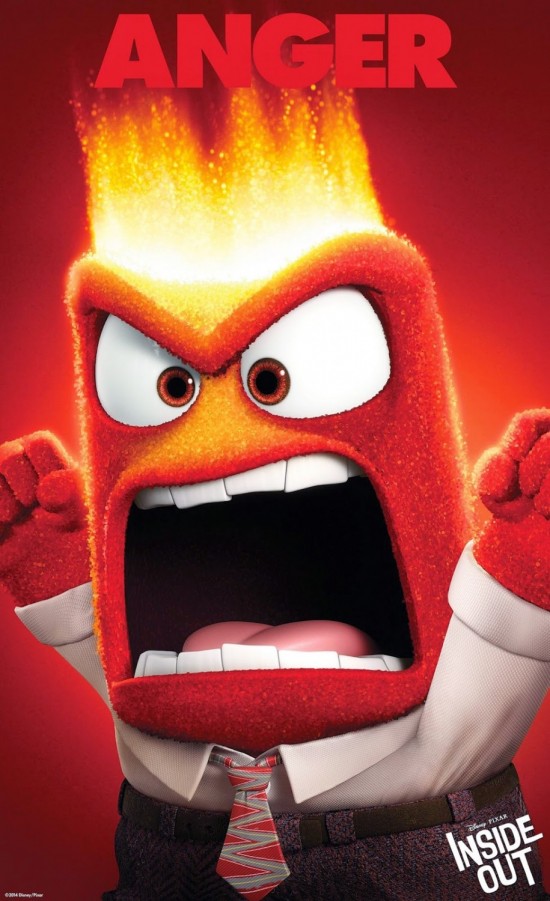 For longtime Pixar fans concerned by the studio's increasing reliance on sequels, Inside Out sounds very reassuring. It's got an intriguingly original premise and a top-notch, pitch-perfect voice cast. Plus, director Pete Docter hasn't made a bad movie yet. If you see the inside of my mind while I looked at this Inside Out poster, you'd find Joy dancing wildly, while Fear mumbles quietly about the possibility of disappointment.
Inside Out opens June 19, 2015. Rewatch the Inside Out teaser trailer below.
From the tepuis of South America to a monster-filled metropolis, Academy Award®-winning director Pete Docter has taken audiences to unique and imaginative places. In 2015, he will take us to the most extraordinary location of all – inside the mind of an 11-year-old named Riley.
Growing up can be a bumpy road, and it's no exception for Riley, who is uprooted from her Midwest life when her father starts a new job in San Francisco. Like all of us, Riley is guided by her emotions – Joy (Amy Poehler), Fear (Bill Hader), Anger (Lewis Black), Disgust (Mindy Kaling) and Sadness (Phyllis Smith).
The emotions live in Headquarters, the control center inside Riley's mind, where they help advise her through everyday life. As Riley and her emotions struggle to adjust to a new life in San Francisco, turmoil ensues in Headquarters. Although Joy, Riley's main and most important emotion, tries to keep things positive, the emotions conflict on how best to navigate a new city, house and school.