Aaron Sorkin Explains Steve Jobs' Daughter Is "The Heroine" Of Upcoming Film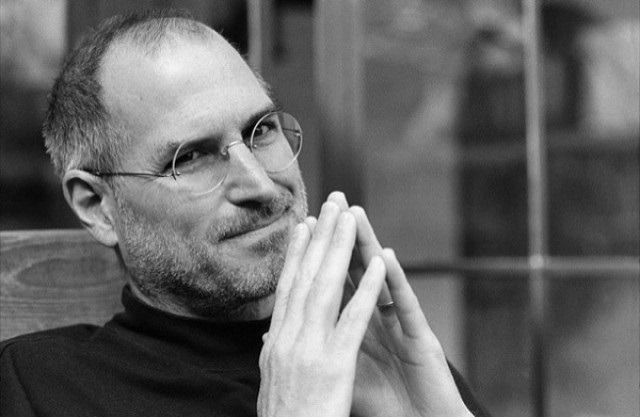 The Steve Jobs film to be directed soon by Danny Boyle isn't a biopic, emphasizes screenwriter Aaron Sorkin, and we know that the structure of the film is unusual. Rather than tracing the entrepreneur's life, the script looks in on his life at three specific points in time over more than a decade. We don't know much else, however. Michael Fassbender is said to be the top choice for the starring role after Leonardo DiCaprio and Christian Bale passed, and that casting should be firmed up soon.
But there's an interesting new bit of information: while Steve Jobs' daughter Lisa Brennan-Jobs did not speak to Walter Isaacson for the book upon which the film is primarily based, she did speak to Sorkin. He calls her "the heroine of the movie," and that suggests that the film could add something new to our understanding of Jobs' life, and not just rehash what we've already known.
Aaron Sorkin spoke to the Independent, and touched on the subject of the Steve Jobs movie. He "can confirm only that an announcement is imminent" for casting, and says of the script that several actors have flirted with before ultimately turning away from: "It's a 181-page script, about 100 of it is that one character."(Previously, Sorkin has said that the leading actor would be in nearly every frame of the film, making it sound like a more significant work for the lead actor than most movies tend to be.)
This is Sorkin's most interesting statement, however:
Both films are much more about the people than the technology they invented. With The Social Network, I was interested in the psychology of the world's most successful social networking system being invented by the world's most anti-social guy. And in the case of Steve Jobs, it's the relationships he had – particularly with his daughter, Lisa – that drew me to it. She didn't participate in Walter Isaacson's book, because her father was alive at the time, and she didn't want to alienate either of her parents, so I was very grateful that she was willing to spend time with me. She is the heroine of the movie.
THR further reports that actresses testing for one of the film's key roles aren't even being given the Jobs script, but are auditioning with scenes out of The Newsroom's second season.