'Captain America: Civil War' Adds 'Inglourious Basterds' Star Daniel Brühl As Villain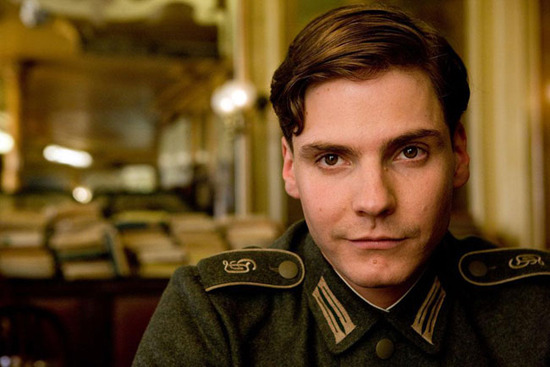 Captain America: Civil War already has a pretty impressive cast: Chris Evans, Robert Downey Jr., Chadwick Boseman and now another name has been added. Joe and Anthony Russo have cast Daniel Brühl, the star of Quentin Tarantino's Inglourious Basterds and Ron Howard's Rush, in a mystery role. (Early reports say he's a villain.) And interestingly, one report says he could end up being the main bad guy in Doctor Strange, which could considerably narrow down options for his role. Read more about the Daniel Brühl Captain America 3 casting below.Marvel made the reveal. Here's what they said:Daniel Bruhl ("Rush," "Inglourious Basterds") has joined the cast of Marvel's "Captain America: Civil War," set to rock the Marvel Cinematic Universe on May 6, 2016.The celebrated actor earned Golden Globe, SAG, BAFTA and Critics' Choice nominations for his role as Niki Lauda in director Ron Howard's "Rush." In addition to Howard, Bruhl has also worked with other esteemed directors such as Quentin Tarantino, Paul Greengrass, Anton Corbijn, and Michael Winterbottom.Bruhl joins Chris Evans (Captain America), Robert Downey, Jr. (Iron Man), and Chadwick Boseman (Black Panther) in "Captain America: Civil War," with Joe and Anthony Russo returning to direct after this year's hit Marvel's "Captain America: The Winter Soldier.""With Daniel's ability to deliver intense, nuanced performances, we knew we had found yet another great actor to share the screen with some of our biggest heroes," said Producer Kevin Feige.
That's all well and good, but who is Bruhl playing? It's really anyone's guess. Considering we don't know what happens in Avengers: Age of Ultron to set up the events of Captain America: Civil War, we don't know what the focus of the story is. Maybe he's a villain, pitting Captain America and Iron Man against each other. (Jeff Sneider of The Wrap says "villain," and Justin Kroll of Variety says he's a secondary villain.) Maybe he's an employee of Tony Stark. He could have something to do with Black Panther. The possibilities are literally endless to speculate about.
Here's what we do know: Bruhl has been acting in the late 1990s, appearing in small roles in films like Good Bye Lenin, Joyeux Noel, Two Days in Paris as well as The Bourne Ultimatum. But in 2009, Quentin Tarantino cast him as war hero Fredrick Zoeller in Inglourious Basterds and the rest was history: Rush, The Fifth Estate, he's all over.
Who do you think Bruhl will be playing in Captain America: Civil War?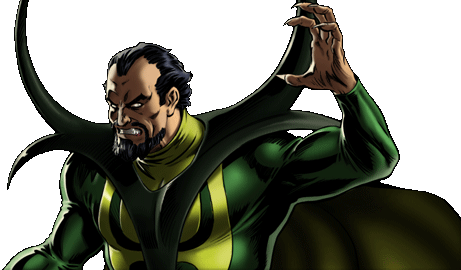 Update: Variety's story adds this: "Sources tell Variety that Bruhl, who co-starred in "Rush," is not the main villain in "Captain America: Civil War" but could potentially be the top menace in Marvel's "Dr. Strange.""
That positions him potentially as Baron Mordo, who is already a student of the Ancient One when Stephen Strange shows up to study with him. Mordo becomes Strange's first primary human enemy when Mordo tries to kill the Ancient One. How he fits in to Civil War is yet to be seen, and Bruhl's role could yet be revealed to be something else. But if you're talking about a clear choice of role for this actor in Doctor Strange, Mordo is your number one pick.