Page 2: Muppets, Kora, Star Wars, Sesame Street, Jim Carrey, ET, Sorkin, GoT, Shameless, Tangled, Frozen, Doctor Who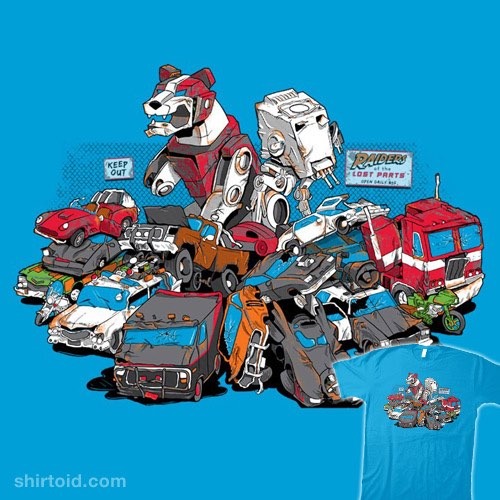 Page 2 is a compilation of stories and news tidbits, which for whatever reason, didn't make the front page of /Film. After the jump we've included 36 different items, fun images, videos, casting tidbits, articles of interest and more. It's like a mystery grab bag of movie web related goodness.
Header Photo: Raiders of the Lost Parts t-shirt
The rational wonders of Christopher NolanWhy Christopher Nolan Is Cinema's Reigning Rationalist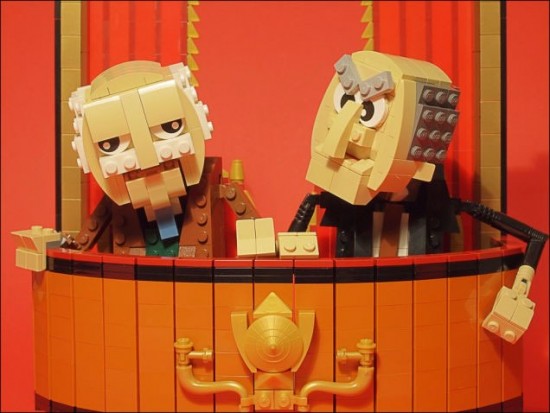 Lego Statler and Waldorf will heckle all other buildsWired ruins The Hobbit by explaining why no arrow could kill Smaug
Just by a Nose: 10 Actors Who Earned Oscar Buzz by Wearing a Prosthetic Schnoz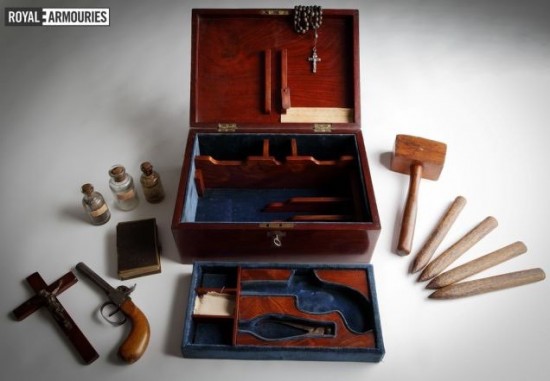 The True Story Behind Those "Antique" Vampire Hunting Kits
The Life and File of an Anarchist Filmmaker
After 33 Years and an Airplane Explosion, Their Raiders of the Lost Ark Remake Is Almost Complete.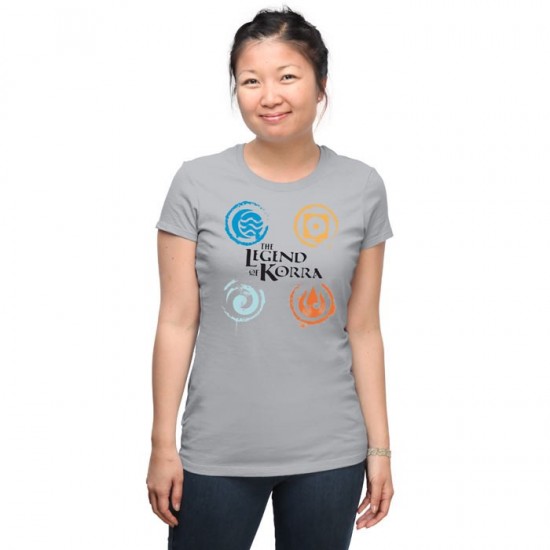 Bending Elements Ladies' Tee
Bradley Whitford Joins Happyish on Showtime
Ellen DeGeneres Shows Off Some Questionably Inappropriate Toys on 'Ellen'
'Unbroken' Star Jack O'Connell and Julia Roberts Join George Clooney in 'Money Monster'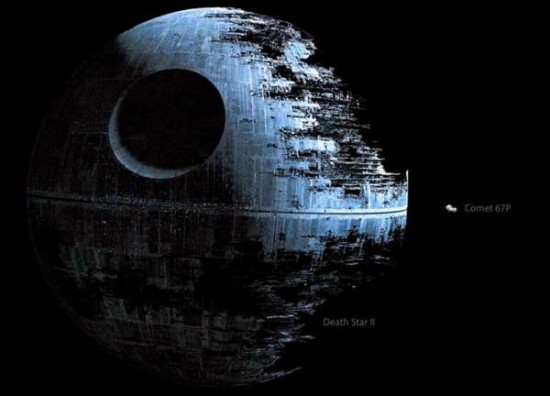 The Size Of Comet 67P Compared To Sci-Fi Spaceships
'The Mindy Project' Gets Order For Six More Episodes From Fox
'Sesame Street' is 45, so Ernie got a colonoscopy
Netflix to Bring 'Peaky Blinders' Season 3 to U.S.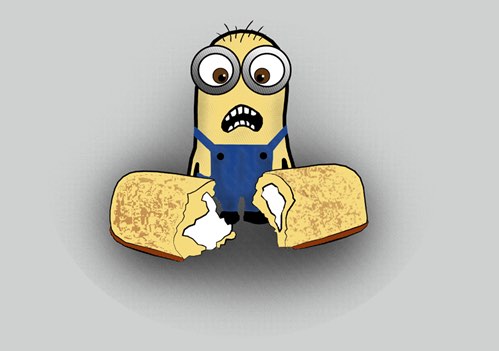 Cream Filled Horror t-shirt
Lawsuit Filed Against George Lucas' Lakefront Museum
Watch Jim Carrey Give Innocent People 'Dumb and Dumber' Haircuts
Oscars: Here Are the 83 Foreign-Language Movies Vying for a Nomination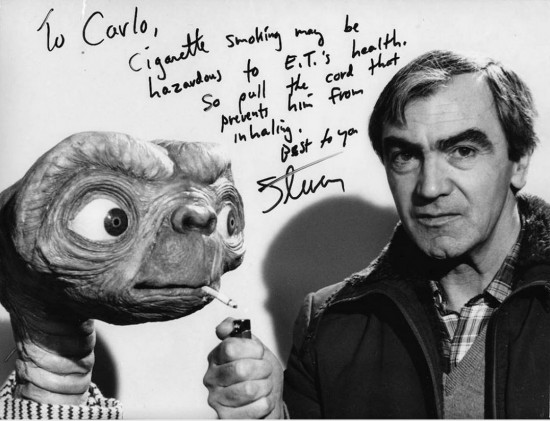 Spielberg's signed photo for E.T. designer Carlo Rambaldi.
William Shatner Is Kickstartering a Self-Help Book, Networking Site for 50-Somethings
Aaron Sorkin-isms Brilliantly Deconstructed in 'Late Night' SketchJoshua Caldwell's Assassin Seeks Funding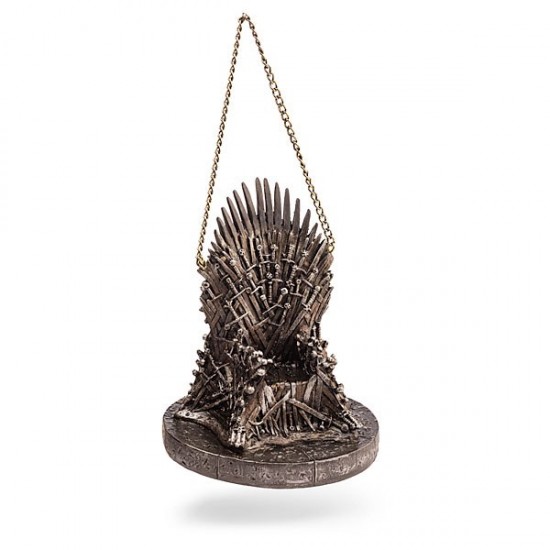 Game of Thrones Ornament
'Oldboy' Director Boards Sci-Fi Thriller
'Open Windows,' 'Unfriended' boot up a new movie genre: The laptop thriller
 Jerry Bruckheimer & Michael Bay's Drug-Trade Drama Pilot On TNT Casts Four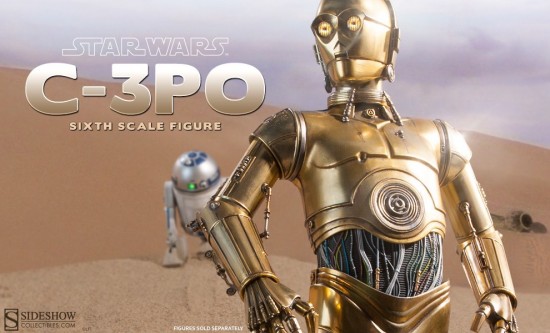 Sideshow C-3PO Sixth Scale Figure Preview
Ti West (The Sacrament) Talks Tommy Lee Jones' The Homesman

Shameless Season 5 First Look: The Gallaghers Take on Hipsters
From 'Frozen' to 'Wreck-It Ralph': See the 'Big Hero 6' Cameos You Probably Missed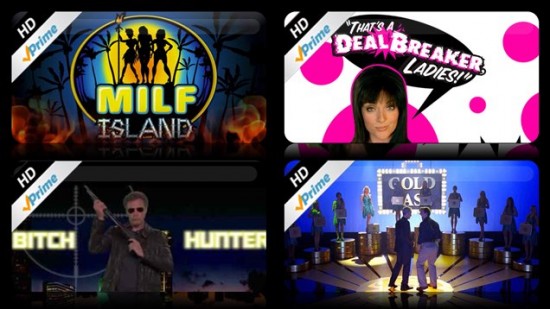 Amazon Pilot or 30 Rock Parody?
Universal Options 'If I Stay' Author Gayle Forman's Latest YA Novels
How to Draw Pascal from Disney's 'Tangled'
ABC Buys Legal Procedural From 'NCIS' Producer & Emile Gladstone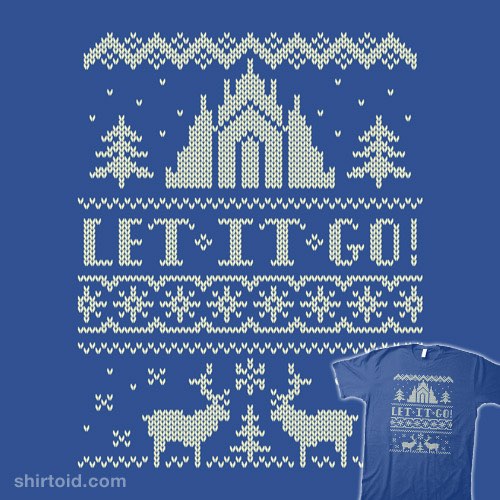 Let It Go Sweater t-shirt
The Cars of The Fast and The Furious movies
Watch: Conan O'Brien Greets 'Sons of Anarchy' Cast by Channeling His Inner Biker25 Things We Learned from Wes Anderson's 'Fantastic Mr. Fox' Commentary
Godzilla poster by Andy HauPerception Cancelled at TNT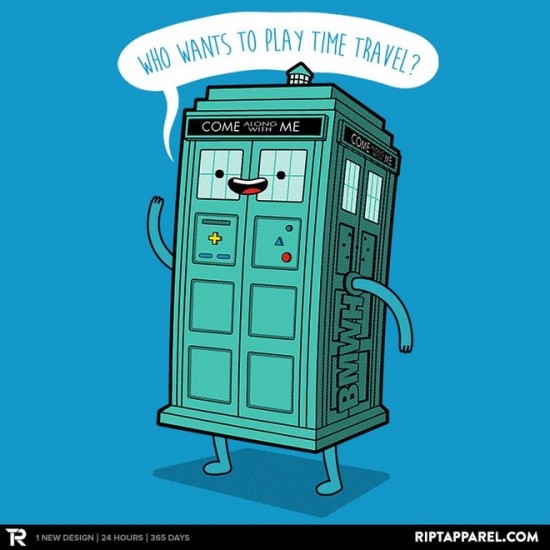 BEEMWHO t-shirt
Longmire May Get New Life Via Netflix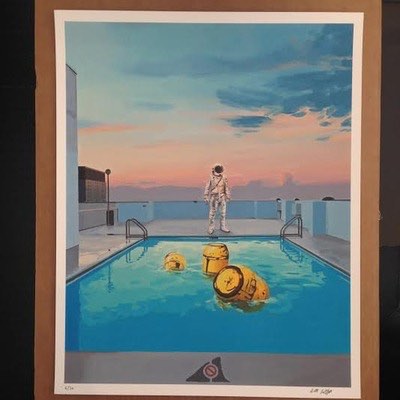 Scott Listefield print, loosely inspired by JAWS
IFC Midnight Acquires Australian Zombie Horror 'Wyrmwood'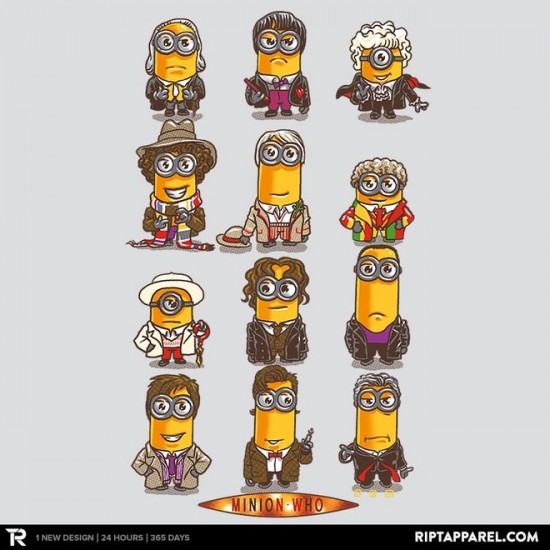 Mini Who t-shirt
'Interstellar' Time Travels to Strong First Day B.O. in China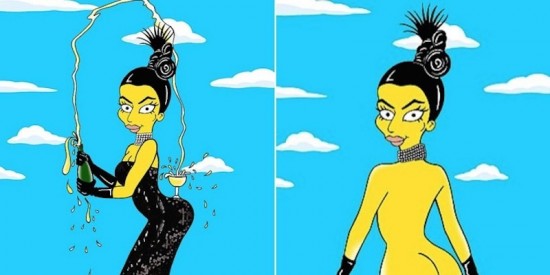 Kim Kardashian's Paper Mag Cover Gets 'The Simpsons' TreatmentJerry Alan, Stuntman for James Bond Films, Dies at 75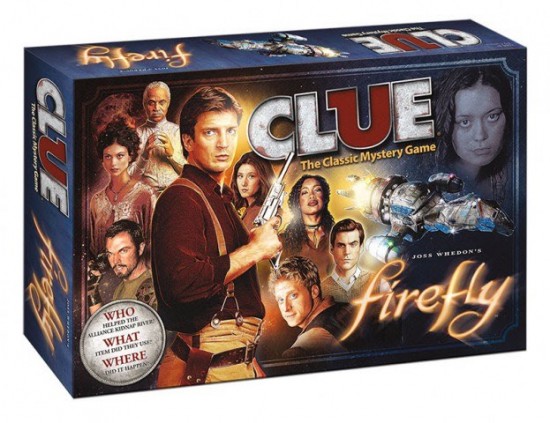 Firefly Clue
'Palo Alto' Actor Jack Kilmer Joins 'Nice Guys'
If you have any interesting items that we might've missed that you think should go in /Film's Page 2 – email us!