First 'Star Wars Celebration' Anaheim Poster Teases Upcoming Event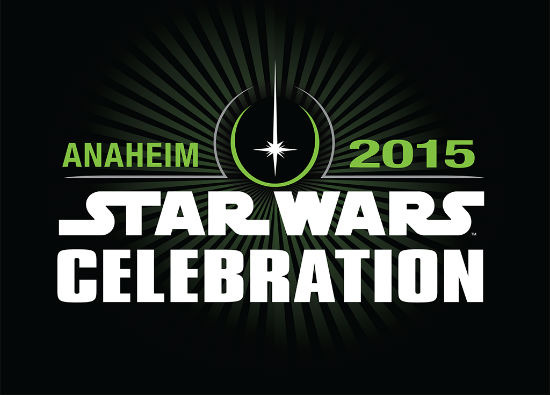 Star Wars fans have two dates circled on their 2015 calendar. Of course, there's December 18, when Star Wars: The Force Awakens opens in theaters. Then there's April 16, when Star Wars Celebration comes to Anaheim, CA.
Celebration is basically Comic-Con but only for Star Wars stuff, with plenty of vendors, panels and opportunities for fans to talk to and engage with the people who make Star Wars, Star Wars. This year, everyone assumes there will be some huge revelations and presentations about The Force Awakens. That remains unconfirmed, but Lucasfilm wants to remind fans the event is coming and released a super cool poster to do so. Check out the Star Wars Celebration poster and read more about the event below.
Here's the Star Wars Celebration poster by Craig Drake. It debuted in the Los Angeles Times. Click to blow it up.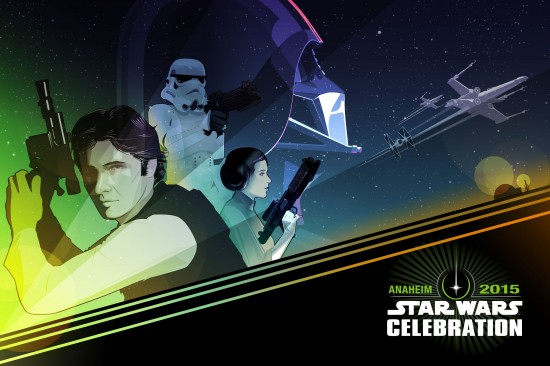 What's interesting about this poster is the fact Han Solo is so front and center, not Luke Skywalker, and that's it's strictly Original Trilogy characters. By doing that, you have a cool, safe poster that features characters whom appear in The Force Awakens but also doesn't promise anything from it.
Also, Drake promises "more" on his Facebook page.
Star Wars Celebration Anaheim takes place April 16-19 at the Anaheim Convention Center in Anaheim, CA and tickets are on sale now. Guests have been being sporadically announced every few weeks and, already, it's a decent list. That list is sure to get more and more impressive as we learn more about The Force Awakens and its presence at the event. Read more and get tickets on the official site.
If you can't make it, be sure to keep an eye on /Film as myself and Peter Sciretta both already have our tickets. Even if we weren't covering for the site, we'd be going as fans. I've personally been to two Star Wars Celebrations (II and III, both in Indianapolis, IN) and it's really a fun experience. It's even better with a series of new movies on the way.
What do you think of the Star Wars Celebration poster? Are you going to attend the event?