'Frequency' TV Series In Development From 'Supernatural' Showrunner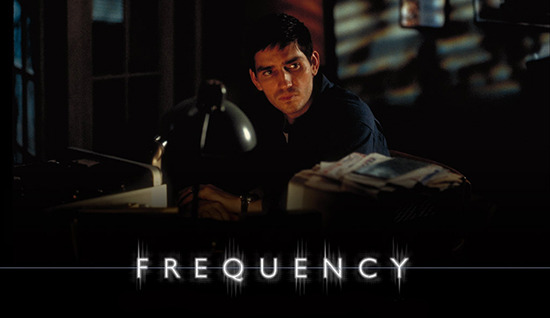 The parade of film-to-TV series developments continues with Frequency. The original time-twisting 2000 film featured Jim Caviezel as a guy whose radio allowed him to speak with his dead father (played by Dennis Quaid), with their communication being the portal into a thriller plot involving a serial killer. The series is in development at Warner Bros. Television and NBC with current Supernatural showrunner Jeremy Carver scripting.
THR reports that Toby Emmerich, who wrote the original film, is acting as exec producer alongside alongside Jennifer Gwartz, Dan Lin and John Rickard. NBC gave the concept a script-plus-penalty commitment, which is a few steps away from ordering the pilot, much less a series.
The trade has this to say about the new script concept:
Frequency is described as a character-driven drama in which an NYPD detective connects with his son, 30 years in the future. The two must work together to change the history of tragic events to come while also getting the chance to heal their complicated relationship.
That sounds like it echoes the original film, in which Caviezel's character's interaction with his father saves dad from death in a fire, only to open up an alternate timeline in which another man who originally died on the night of the fire survives to kill a string of women. One of those victims is Caviezel's character's mother.
The original film was a modest success in 2000, but the current TV landscape could embrace the character-based time travel thriller in a way that would overshadow the original film. Depending on how the pilot script turns out, of course, and who is cast in the eventual production.