Shawn Levy To Direct 'Forty Thieves'; Evan Peters Or Liam Hemsworth Could Be The New Ali Baba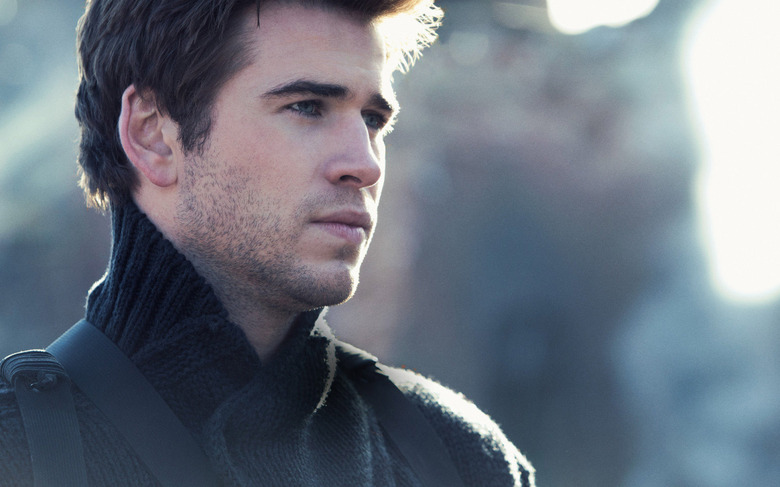 With Night at the Museum: Secret of the Tomb almost in theaters, Shawn Levy is looking for his next project. And he may have found one in Forty Thieves, a retelling of the classic folk tale Ali Baba and the Forty Thieves. Casting is already underway, with Liam Hemsworth (above), Dan Stevens, and Evan Peters all vying for the lead. Hit the jump for more on the Shawn Levy Forty Thieves movie.
TheWrap, which broke the news, likens Levy's Forty Thieves to Guardians of the Galaxy or Pirates of the Caribbean. In other words, it'll be "an adventure movie with strong comedic undertones." Few other details are known but it sounds like this might be a Westernized and/or modernized version of the familiar story. Hemsworth, Stevens, and Peters are all testing for the young male lead role of Allen, who seems to be the film's new version of Ali Baba.
No screenwriter or start date has been announced, so it's unclear whether this is Levy's next project or just something he plans to develop while he directs something else. Either way, Forty Thieves is set up at 20th Century Fox and will be produced by Levy through his company 21 Laps.
Levy has had a busy year. He released the family dramedy This Is Where I Leave You in September and has Night at the Museum: Secret of the Tomb due out in December. In addition, he produced Disney's Alexander and the Terrible, Horrible, No Good, Very Bad Day.
Of the three men competing for the lead, only Stevens has worked with Levy before, on Night at the Museum: Secret of the Tomb. He also received strong notices earlier this year for his starring turn in The Guest. Peters currently stars on American Horror Story: Freak Show and had a scene-stealing supporting role in X-Men: Days of Future Past. And Hemsworth will next be seen in The Hunger Games: Mockingjay, Part 1.