'50 Shades Of Grey' Trailer: Mr. Grey Grooms His New Partner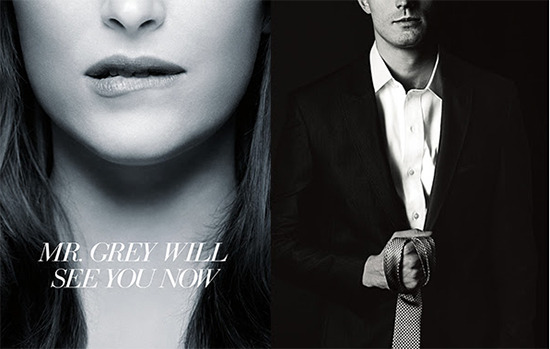 Here's the full trailer for the film adaptation of 50 Shades of Grey, and the excitement is palpable. Will this be as crazy and explicit as the book? (Nope.) Will it properly represent the sexual practices and lifestyle it has co-opted? (Maybe, but probably not.) Will there be attractive people having lots of simulated sex? Almost certainly. Check out the 50 Shades of Grey trailer below.
The film's official Twitter account sent out the trailer after it aired during Scandal on the east coast.
Sam Taylor-Johnson directs the movie adaptation of E.L. James' novel, with Jamie Dornan and Dakota Johnson in the lead roles of rich BDSM enthusiast Christian Grey and inexperienced Anastasia Steele.
It's here! Watch the new trailer for #FiftyShades.https://t.co/JbuV7HQZXp

— Fifty Shades Freed (@FiftyShades) November 14, 2014
The tension will explode when 50 Shades of Grey slaps, er hits theaters on February 13, 2015.
Fifty Shades of Grey is the hotly anticipated film adaptation of the bestselling book that has become a global phenomenon. Since its release, the "Fifty Shades" trilogy has been translated into 51 languages worldwide and sold more than 100 million copies in e-book and print—making it one of the biggest and fastest-selling book series ever.
Stepping into the roles of Christian Grey and Anastasia Steele, who have become iconic to millions of readers, are Jamie Dornan and Dakota Johnson. Joining Dornan and Johnson in the cast are Luke Grimes as Elliot, Christian's brother; Victor Rasuk as José, Anastasia's close friend; Eloise Mumford as Kate, Anastasia's best friend and roommate; Marcia Gay Harden as Dr. Grace Trevelyan Grey, Christian's mother; Rita Ora as Mia, Christian's sister; Max Martini as Taylor, Christian's bodyguard; Callum Keith Rennie as Ray, Anastasia's stepfather; Jennifer Ehle as Carla, Anastasia's mother; and Dylan Neal as Bob, Carla's husband.
Fifty Shades of Grey is directed by Sam Taylor-Johnson and produced by Michael De Luca and Dana Brunetti alongside E L James, the creator of the series. The screenplay for the film is by Kelly Marcel.