New M. Night Shyamalan Film 'The Visit' Dated For 2015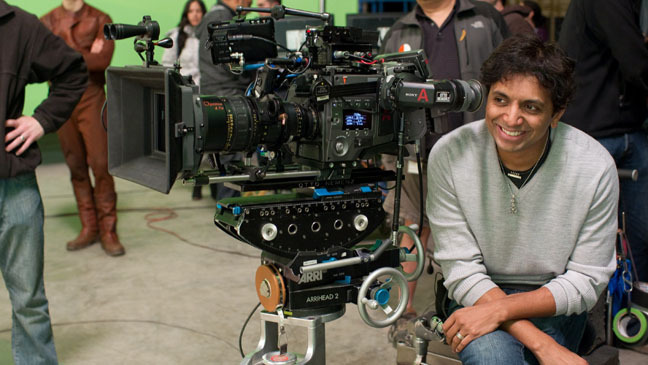 M. Night Shyamalan's new film has a new title and a 2015 release date. Produced as a self-funded indie, Shyamalan's new picture was originally called Sundowning, but has now been given the title The Visit. He's partnered with Blumhouse Productions, and through the Blumhouse connection with Universal set that studio as the distribution home for the story of dark family dealings. Universal has set a September 2015 release date for the film, which stars Kathryn Hahn (Step Brothers, Bad Words) and Ed Oxenbould (Alexander and the Terrible, Horrible, No Good, Very Bad Day).
Deadline reports the September 11, 2015 release date for The Visit, which
...focuses on a brother and sister who are sent to their grandparents' remote Pennsylvania farm for a week long trip. Once the children discover that the elderly couple is involved in something deeply disturbing, they see their chances of getting back home are growing smaller every day.
Beyond that we know little about the film, which Shyamalan made in relative secrecy. (Or, he simply stayed quiet about it.)
The original title, Sundowning, has been thought to be a reference to Sundowners Syndrome, a mental condition in which people, particularly the elderly, become anxious, angry, depressed or frightened with the sun goes down. If that's the case, it's easy to extrapolate a few guesses about where the film might go given that info and the plot description above.  
Shyamalan also directed the pilot for Wayward Pines, the 2015 Fox series he also exec produces. That show features Matt Dillon, Carla Gugino, Terrence Howard and Toby Jones.