'Bosch' Teaser Trailer: Titus Welliver Brings Michael Connelly's Character To Life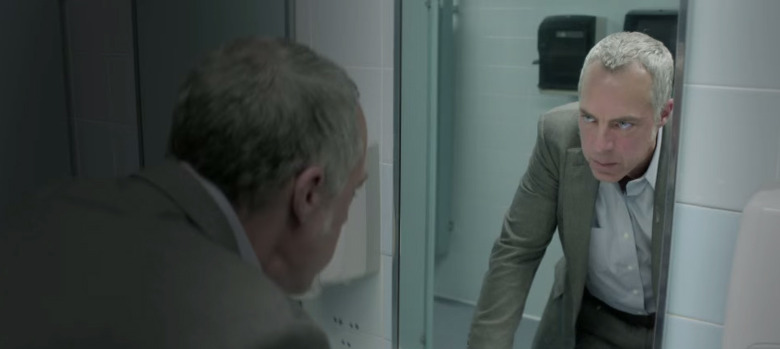 One of Amazon's new pilots early this year was Bosch, featuring Titus Welliver (Lost) as Harry Bosch, the hero of seventeen novels by Michael Connelly. Bosch is a veteran detective working homicide for the LAPD, which naturally means he's exposed to some seriously nasty business. Connelly's novels follow him through years of Bosch's evolution, with the books roughly keeping pace with the years in which they were published, spanning over 20 years.
The Amazon pilot led to a series pickup, and now we have the first Bosch teaser that represents the forthcoming show. Check it out below.
Bosch premieres in 2015 on Amazon. Trailer via Amazon Studios. Here's the synopsis for The Black Echo, which was Connelly's first Harry Bosch novel, originally published in 1992. Some of Bosch's details have been changed for the show — he's a veteran of the first Gulf War rather than Vietnam, and served a second tour in Afghanistan after 9/11. But the core of the character should be intact.
For LAPD homicide cop Harry Bosch — hero, maverick, nighthawk — the body in the drainpipe at Mulholland Dam is more than another anonymous statistic. This one is personal. The dead man, Billy Meadows, was a fellow Vietnam "tunnel rat" who fought side by side with him in a nightmare underground war that brought them to the depths of hell. Now, Bosch is about to relive the horror of Nam. From a dangerous maze of blind alleys to a daring criminal heist beneath the city to the tortuous link that must be uncovered, his survival instincts will once again be tested to their limit. Joining with an enigmatic and seductive female FBI agent, pitted against enemies inside his own department, Bosch must make the agonizing choice between justice and vengeance, as he tracks down a killer whose true face will shock him.