See Bryan Cranston In 'Trumbo'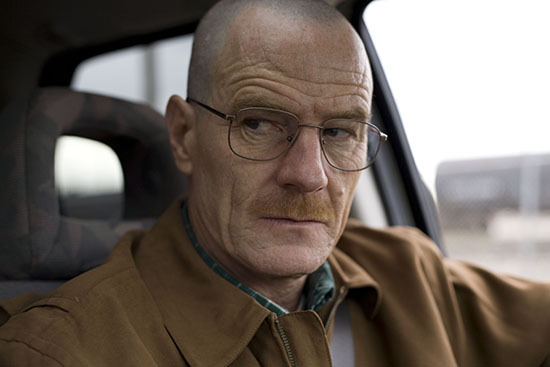 Bryan Cranston is bringing a shameful nexus of entertainment and politics to life once again in the movie Trumbo.
Following the conclusion of Breaking Bad, Bryan Cranston has been seen in Godzilla, and his biggest achievement has probably been a portrayal of  Lyndon B. Johnson in the play All the Way. That led to an HBO movie version of the play in which Cranston again plays the title role. But that's not his only stint playing a significant figure from 20th Century American history. Cranston has also starred in Trumbo, a biopic about blackslited novelist and screenwriter Dalton Trumbo. Below, check out the first picture of Cranston in the film.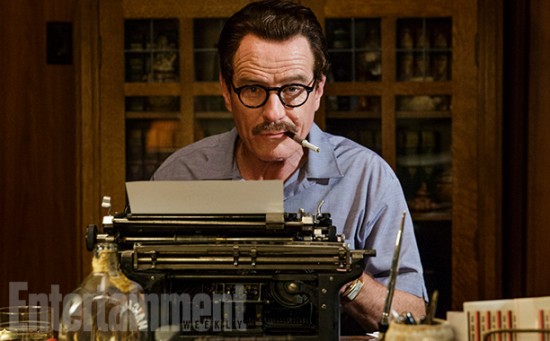 EW, clearly, is the source of the pic.
Bryan Cranston Dalton Trumbo
Jay Roach, who has his own career making films for HBO, directed the film, which "tells the story of the writer's stand against the communist witch-hunt at the height of the cold war, his professional exile, which included an 11-month stint in prison for contempt of Congress, and his battle with powerful red-hating gossip columnist Hedda Hopper (Helen Mirren)."
Dalton Trumbo was an accomplished novelist (his anti-war novel Johnny Got His Gun is probably still his most famous book) and screenwriter who had been a member of the US Communist party during WWII. At that point, Communism wasn't a big deal because we were friends with the Soviets. And people did what young people do: experimented with affiliations as we entered a new phase of our national culture.
But when anti-Communist fervor ignited in the late '40s, Dalton Trumbo was one of a number of Hollywood figures called to testify in front of the House Committee on Un-American Activities (HUAC). Great pressure was exerted on those brought before HUAC to name other Communists and sympathizers. Turbo refused, and he was jailed and also blacklisted from working in Hollywood. He wrote a couple scripts under pseudonyms, and Kirk Douglas helped break the blacklist in 1960 when he championed Trumbo as author of Spartacus.
So Trumbo covers that particularly tumultuous period in the author's life, which also happens to be a uniquely shameful period in American History.
In addition to Cranston, Trumbo features Diane Lane as Trumbo's wife, Cleo; Elle Fanning as their daughter Nikola, and John Goodman, Michael Stuhlbarg, Louis C.K., and Alan Tudyk.
Trumbo shot in New Orleans, where it just wrapped. We should see it in 2015, from Bleecker Street, a new NYC-based indie distributor run by former Focus Features CEO Andrew Karpen.