'Testament Of Youth' UK Trailer: Kit Harington And Alicia Vikander Are Separated By War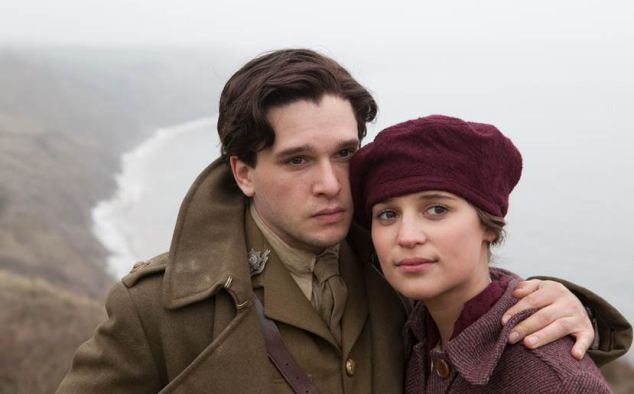 Kit Harington and Alicia Vikander star in Testament of Youth as friends, and potential lovers, who are separated by the insanity of the First World War. Based on the memoir by Vera Brittain, considered one of the primary accounts of the war from a woman's perspective, the film follows the dawning independence of Brittain (Vikander), and the relationship she forges with her brother's friend, played by Harington. In this Testament of Youth UK trailer we're treated to some glowing pullquotes, but also to many visions of England and Europe during the years before and during the war. This is a much more effective look at the film than the last trailer we saw; have a look below.Testament Of Youth will open in the UK on January 16, but the film does not yet have a US release date. Trailer via Lionsgate UK.
TESTAMENT OF YOUTH is a searing story of love and war. Based on the classic First World War memoir, this is the incredible true story of one young woman's struggle to survive the horrors of war, which robbed her of everyone and everything she held dear, but was ultimately unable to break her extraordinary spirit. Vera Brittain, irrepressible, intelligent and free-minded, overcomes the prejudices of her family and hometown to win a scholarship to Oxford. With everything to live for, she falls in love with her brother's close friend Roland Leighton as they go to University to pursue their literary dreams. But the First World War is looming and as the boys leave for the front Vera realises she cannot sit idly by as her peers fight for their country, so volunteers as a nurse. She works tirelessly, experiencing all the grief of war, as one by one her fiancé, her brother and their closest friends are all killed and the pillars of her world shattered. But, an indefatigable spirit, Vera endures and returns to Oxford, irrevocably changed, yet determined to create a world in which such a war can never take place again.