Dumb, Dumber, Brilliant: The Films Of The Farrelly Brothers Ranked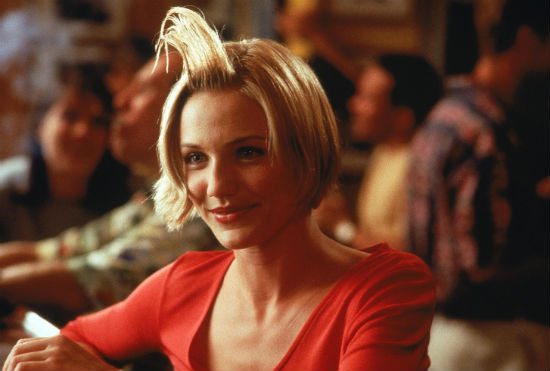 Bobby Farrelly and Peter Farrelly, better known as The Farrelly Brothers, are responsible for some of the biggest and most quotable comedies of the past twenty years. This week, they're making their first sequel, which also brings them back to the film that made them famous: Dumb and Dumber. Dumb and Dumber To reunites Jim Carrey and Jeff Daniels as idiots Lloyd Christmas and Harry Dunne, and in so doing almost brings twenty years of comedy full circle.
To celebrate the release of Dumb and Dumber To, we're ranked all 12 directorial efforts of the Farrelly Brothers. Theirs is a career that started with a bang and has since slowed down a bit. Still, their work is an impressive collection of films with unique and innovative plots.
Below, read our ranking of the films of the Farrelly Brothers.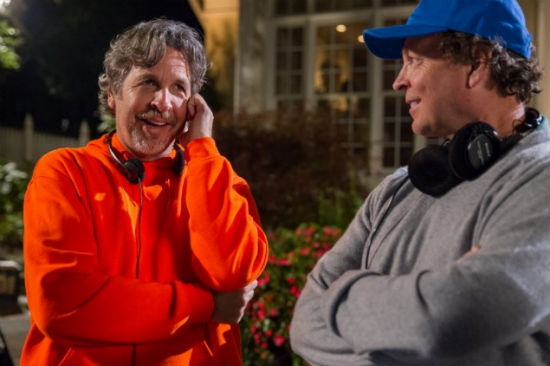 The Farrelly Brothers Films Ranked
12. The Heartbreak Kid (2007)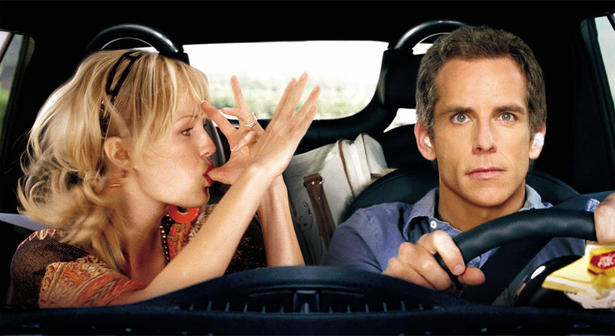 A decade after Ben Stiller and the Farrellys made magic together in There's Something About Mary, the star and directors reteamed for this remake. A newlywed goes on his honeymoon only to realize he's made a terrible mistake with the marriage; soon he starts to fall for another woman. All of the actors here, including Malin Ackerman, Michelle Monaghan, and Danny McBride, are certainly talented and dedicated, but the film has a mean, almost painful tone throughout. No one is likeable and while there may be a laugh or two, it's never enjoyable to watch. Everything feels off.
11. The Three Stooges (2012)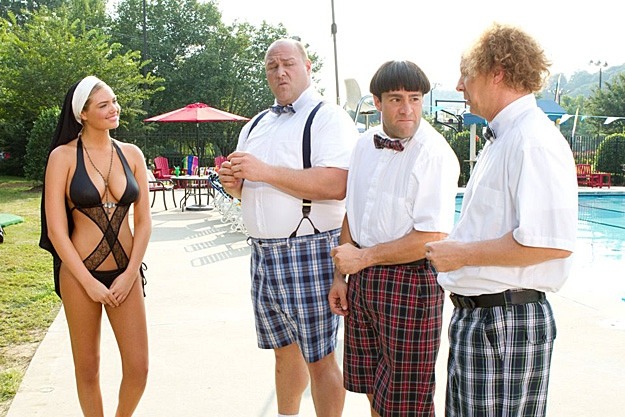 Any time filmmakers touch a beloved property like The Three Stooges, they open themselves up for problems. With this film, the Farrellys did their best with something that heavily influenced their comedy, and of which they have been lifelong fans. The central trio of Chris Diamantopoulos, Sean Hayes and Will Sasso admirably tried to play Moe, Larry and Curly. For the most part, the film never felt as timeless and light as the original shorts. The film is a poor, forgettable copy.
10. Osmosis Jones (2001)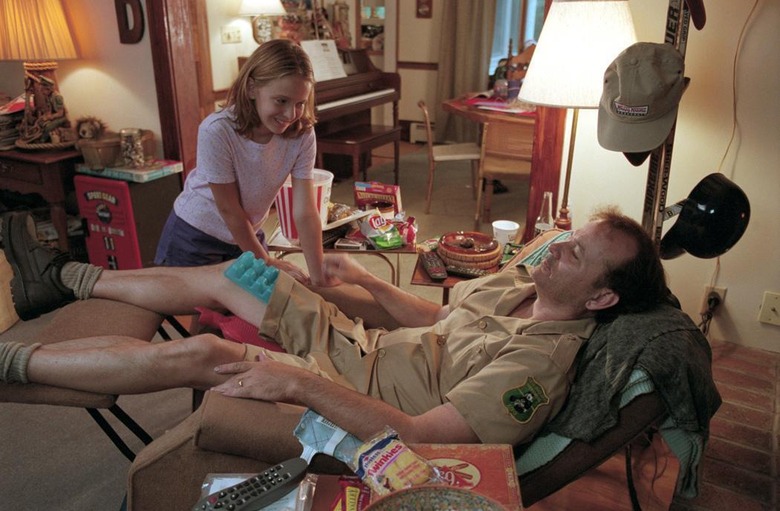 The Farrellys are half responsible for this animated/live action hybrid about a man (Bill Murray) whose insides are fighting a deadly virus. It's not a terrible movie, but the Farrellys' live action sections feel somehow disjointed from the superior animated sections. That disconnect between the main story inside his body, directed by Tom Sito and Piet Kroon, and the live action outside, make for a passable, barely entertaining experience.
9. Hall Pass (2011)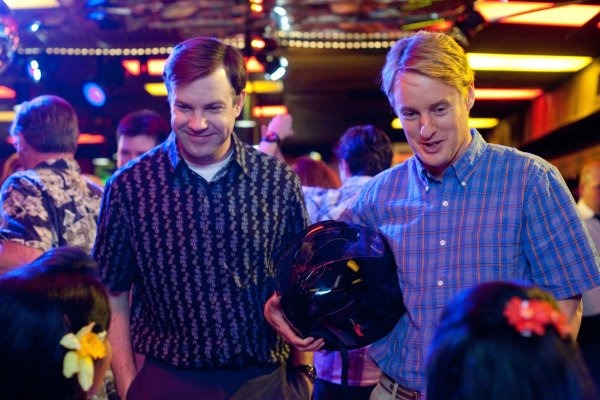 Owen Wilson and Jason Sudeikis are two married men whose wives give them the ability to do whatever, or whomever they want for a full week. From that one sentence you can already tell exactly what's going to happen in this movie. Unfortunately, the Farrellys don't do much to surprise the audience beyond concept. There are beautiful women to tempt the guys, nice men to tempt the women, and everyone feels conflicted about the situation. In the end, everyone is happy in their own special way. One or two laughs stand out but, for the most part, it's 90 minutes you'll never think about again.
8. Dumb and Dumber To (2014)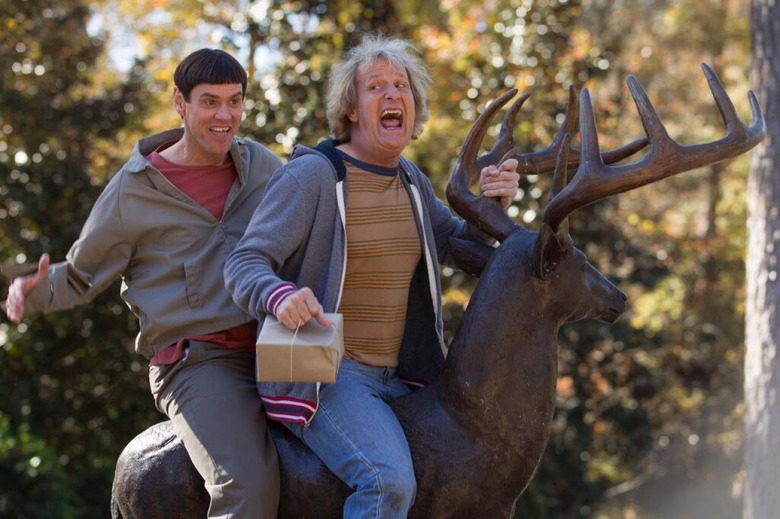 As the Farrellys return to one of their most famous concepts, they do what so many sequel creators do: sprinkle some new material on top of the structure from the original film. Dumb & Dumber To isn't just another road trip movie; it features several specific concepts from the original, and signature lines awkwardly shoehorned in for good (ok, bad) measure. There are funny sequences — three or four laugh riot moments, to be sure — but also a lot of material that feels like a first draft. Carrey and Daniels are just as game to contort and goof as they were 20 years ago, and they help give the movie some life. But the strain to match the original is palpable. When ideas run dry the Farrellys push Harry and Lloyd from sweet idiots to mean and gross old dudes, and that doesn't sit well at all.
7. Stuck on You (2003)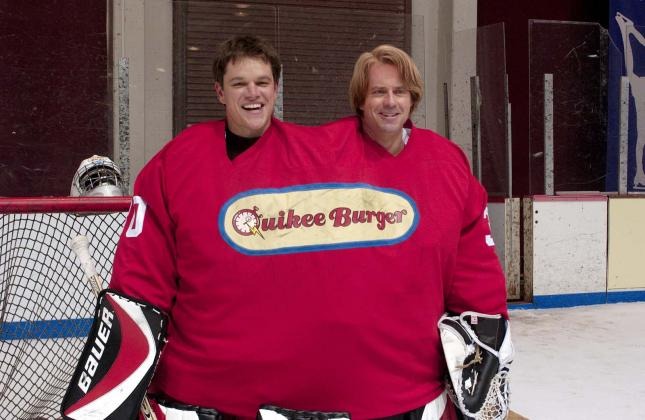 Here's the line when we go from bad to good. When I first saw Stuck On You, I remember really liking it. The lead actors – Matt Damon and Greg Kinnear – are two of the best the Farrellys have ever worked with. The premise, of conjoined twins who move to Los Angeles to act, is interesting, and the film plays the idea for many innovative laughs. When compared to the films that come after this on the list, however, few specifics from it have stuck with me. I could watch it again tomorrow and probably feel like it's totally new.
6. Shallow Hal (2001)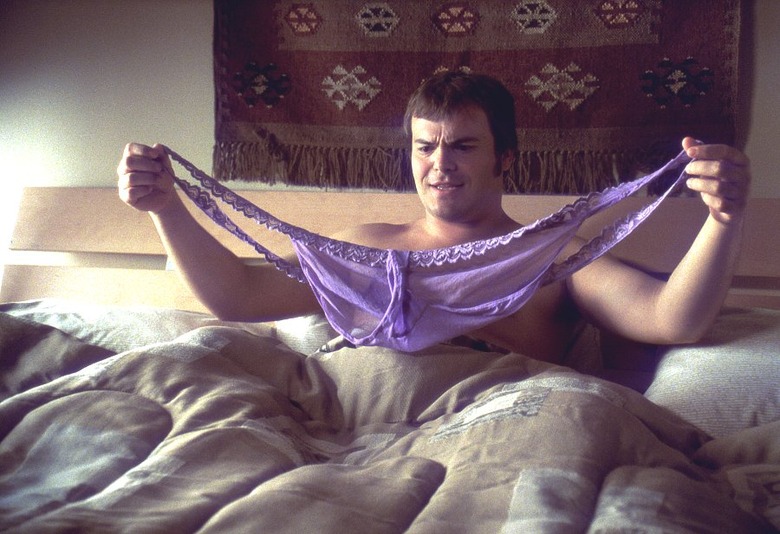 When I first heard the plot of Shallow Hal, it was impossible not to be intrigued. A man obsessed with beauty (played by Jack Black) starts to see the inner beauty of people. That leads him to fall in love with an obese woman who looks, to him, like Gwyneth Paltrow. While the Farrellys made their names on gross-out humor, Shallow Hal isn't so much gross as plain mean. It balances that by winding up as one of their sweetest comedies, but it only barely keeps those two in check.
5. Me Myself and Irene (2000)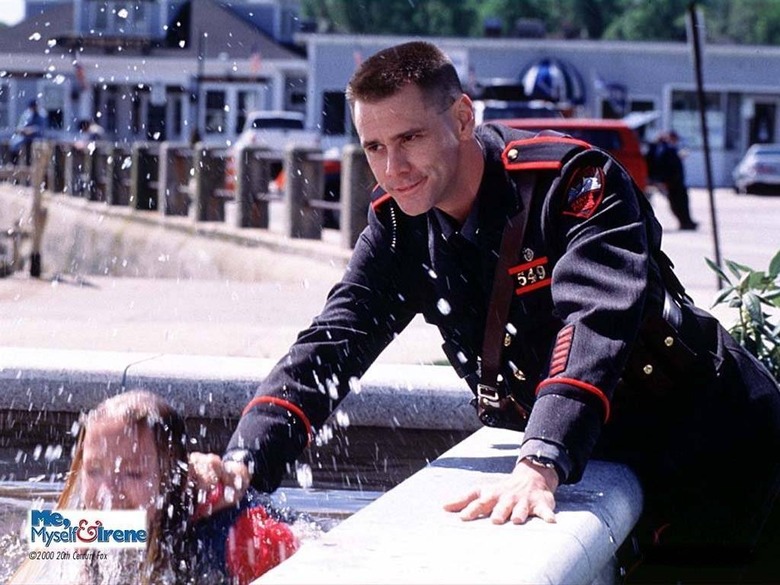 Coming off their yet-to-be-listed 1998 mega-hit, the Farrelly Brothers had never been hotter. That meant expectations for this 2000 Jim Carrey vehicle couldn't be higher. It delivers, but doesn't exceed. Playing the dual personalities of Charlie and Hank, Carrey turns in a really solid performance and the laughs are pretty steady throughout. It's not as innovative or "out there" as some of their better work, but overall, My, Myself and Irene works.
4. Fever Pitch (2005)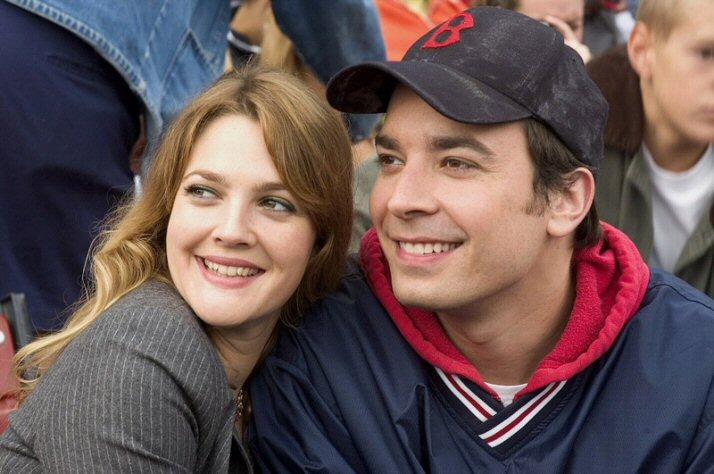 Fever Pitch is probably the most un-Farrelly Brothers film the two have created. It's not offensive, and it isn't laugh out loud funny. What Fever Pitch does very well is show passion. It captures that stupid, other-level passion you can have for a sports team, and the crazy passion true love creates. The chemisty between stars Jimmy Fallon and Drew Barrymore works perfectly. Everything feels real thanks to the cooperation of Major League Baseball. And then, just to bring it all together, you have the fact the film was being shot when the Red Sox won their first world series in almost 100 years. Everything marries together beautifully for an infinitely rewatchable romantic comedy.
3. Dumb and Dumber (1994)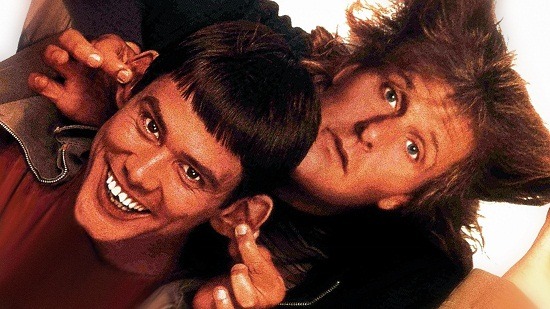 As good as the last few films are, these top three films are simply on a different level. We've officially moved from good to great. This was the Farrellys' first movie. It came out of nowhere and was so stupid and so weird, yet so consistently funny we couldn't take our eyes off it. Audiences struggled to predict how far the movie would go, how offensive the characters could be, how gross the scenes would get, and the movie always pushed that bar. This was also Jim Carrey just as his comic powers were truly beginning to flower, and saw Jeff Daniels going far out of his comfort zone. It's still incredible to watch and is justly quoted amongst film fans everywhere.
2. Kingpin (1996)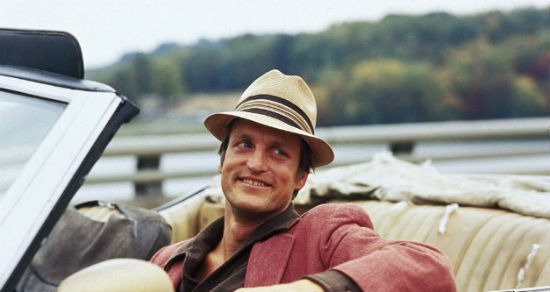 How and why the Farrellys made a movie about an Amish bowling prodigy who is taken on the road by a one-handed ex-champion, we may never know. What we do know is the result is amazing. Kingpin is a filthy, surprising, hilarious spin on the modern sports movie with dynamite performances from the three lead males. The juxtaposition of Bill Murray, as the awful reigning bowling champion with Randy Quaid as the sweet up and comer, is funny enough. Add in Woody Harrelson as almost an amalgamation of the two and you've got a recipe for madness. Oh, and the sports story structure adds a welcome drama that makes Kingpin rise above on this list.
1. There's Something About Mary (1998)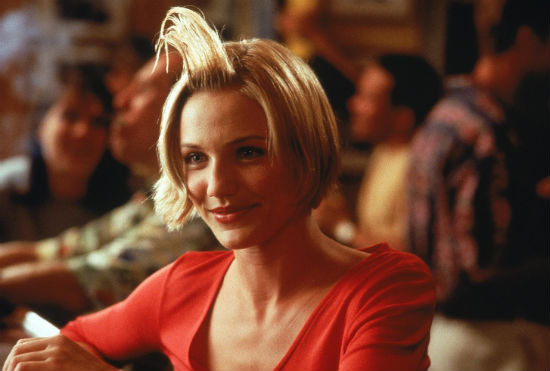 As funny and crazy as Kingpin and Dumb and Dumber were, the Farrellys caught lightning in a bottle with There's Something About Mary. The film opened with no hype, no excitement, and therefore no expectations. The result was a non-stop laugh riot that took the boundaries pushed by their previous two films and completely leapfroged over them. Scenes like getting caught in the zipper or the hair gel were so audacious, we were almost embarassed to be watching them. They elicited a physical response in addition to the laughter. If that wasn't enough, the movie also has a huge heart and simultaneously works as a sweet love story. It's the best of everything you could want in a comedy and one of the best comedies of the Nineties.