'Togetherness' Trailer: The Duplass Brothers Come To HBO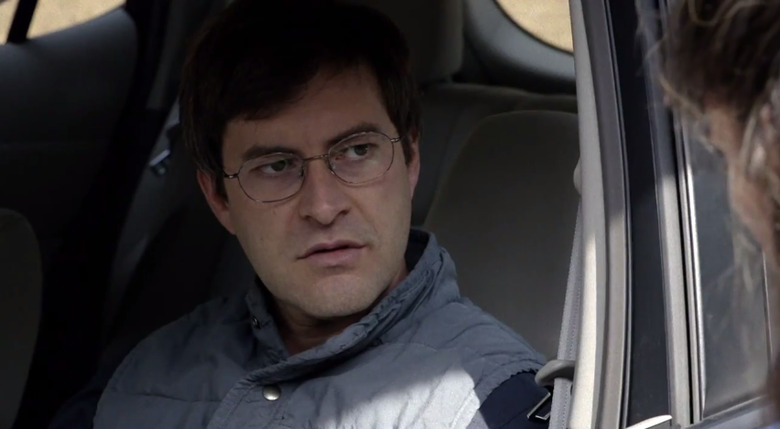 Brothers Jay and Mark Duplass have been apart more than not lately, with Jay killing it on Amazon's Transparent and Mark doing the same on FXX's The League. But come January, they'll be re-teaming for a brand-new show on HBO called Togetherness.
The half-hour series centers around four people in their late 30s who all live under one roof. Mark Duplass and Melanie Lynskey play Brett and Michelle, a married couple struggling with parenthood, Steve Zissis is Brett's underemployed best friend Alex, and Amanda Peet is Michelle's free-spirited sister Tina. Watch the first Togetherness trailer after the jump.
Togetherness has the timeslot right behind Girls and it's not tough to see why the two make for good schedule partners. Togetherness seems to be one of those prestige "comedies" that are as serious as any drama, not unlike Girls in some of its darker moments. And also like Girls, it centers around four people who feel adrift. It's just that the leads of Togetherness are in their late 30s instead of their early 20s. Here's hoping it shares Girls' intelligence and humor as well.Togetherness premieres January 11 at 9:30 PM.
Written, directed and executive produced by Jay and Mark Duplass ('Jeff, Who Lives at Home', 'Cyrus'), 'Togetherness' is a comedic look at four middle-aged people reconciling their dreams with their current personal and professional lives in Los Angeles.
Brett (Mark Duplass) and Michelle (Melanie Lynskey) are a married couple in their mid-late 30s struggling to adapt their relationship to the pressures of parenthood. Brett's best friend is Alex (Steve Zissis), an overweight, out-of-work actor debating if he still has a shot at being successful. Alex connects with Michelle's sister, Tina (Amanda Peet), a free spirit grappling with being single and getting older. Each adult fights to sustain his or her own passion without skirting responsibility. As the two couples find themselves living under one roof, 'Togetherness' explores the significance behind every day moments.
The eight-episode first season will premiere in 2015.