Lego Announces 'Big Bang Theory' Set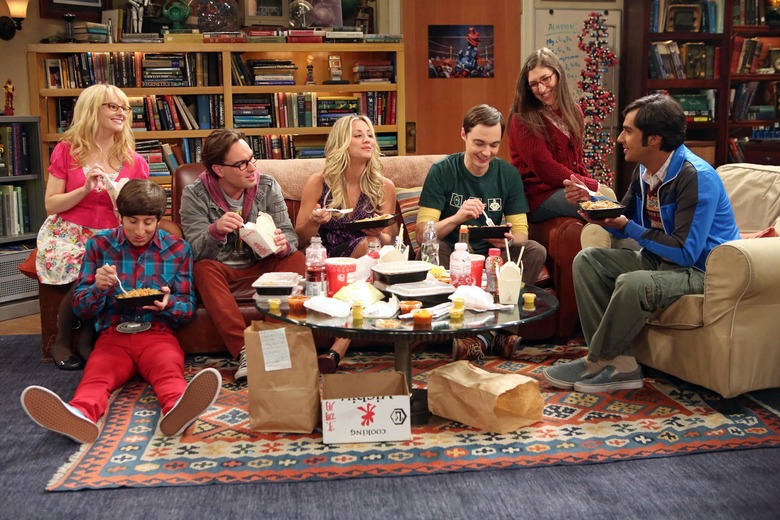 Over the years, Lego has released sets built around all sorts of beloved geek properties, including Star Wars, Lord of the Rings, Harry Potter, and the Marvel and DC universes. But their latest may prove a bit more divisive.
Lego has just announced they'll release a set based on The Big Bang Theory, a CBS sitcom centered around six nerdy scientists and their one non-nerdy, non-scientist friend. Well, at least Leonard and Sheldon are bound to be happy, or would be if they were real. Hit the jump for more on the Big Bang Theory Lego set.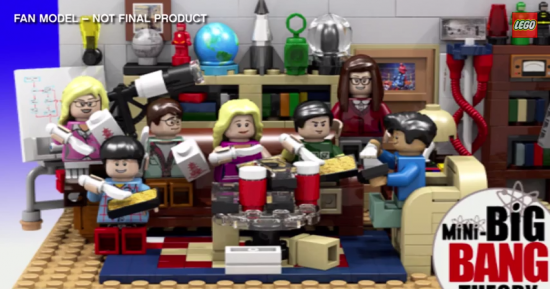 The Big Bang Theory Lego set definitely makes sense on paper. The CBS sitcom remains incredibly popular in its eighth season, so much so it's already been renewed through its tenth season. It's the biggest comedy on network television in terms of viewership and ratings, as well as a perennial Emmy nominee. In other words, the show has a lot of fans, many of whom would probably be very happy to shell out for an officially licensed Lego set.
However, the series also has a lot of detractors. People throw around phrases like "nerd blackface" and "nerd minstrel show" when talking about The Big Bang Theory. While those specific phrases are intensely problematic, the general sentiment isn't hard to understand. Especially in the beginning, the show revolved around tired stereotypes of awkward geek guys.
I'd argue that it's grown into much more since then. The male characters have evolved past stereotypes, and the addition of two more female leads a few seasons back brought some welcome new perspectives. (Had Lego released a Big Bang Theory set a few years ago they might not have needed to go out of their way to create those female scientist minifigs.) But even now, the show sometimes seems unsure whether it's laughing at geeks or with them.
Where was I going with this? Oh, right: The Big Bang Theory Lego set is bound to get some grumbling from people who hate that Lego is legitimizing The Big Bang Theory's unflattering portrayal of geek culture. But as with any annoying but not actively harmful / offensive product that hits the market, the only reasonable thing anyone can really do about it is simply not buy it. And keep your fingers crossed that one of the two Doctor Who sets currently in evaluation makes the cut.
Here's the official Lego announcement. I find it funny that the envelopes are very dramatically opened to reveal crappy handwriting. Did no one think to print out the results? You'd think the Lego team would be a more detail-oriented bunch.