'Toy Story 4' Coming June 2017; Rashida Jones Will Co-Write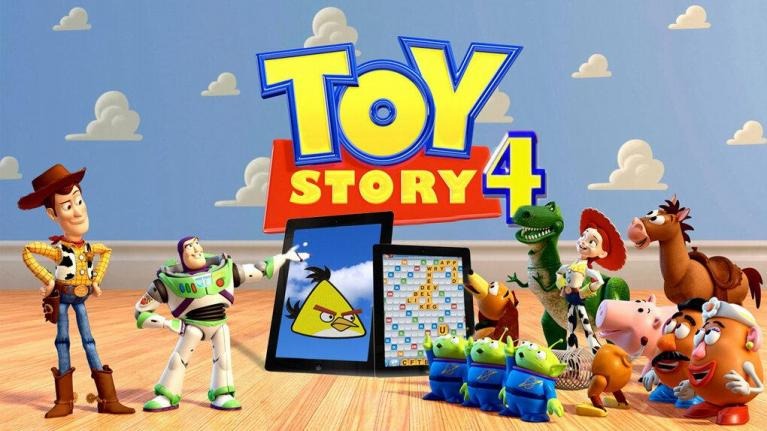 The toys are back in town one more time. In an announcement we've been expecting for a long time, the CEO of Disney Bob Iger has revealed that Pixar will release Toy Story 4 on June 16, 2017. John Lasseter will return to direct "a new chapter in the lives of Woody, Buzz Lightyear and the "Toy Story" gang." More on the long history of Toy Story 4 and its release date after the jump.
UPDATE: We've also learned some new info including who helped break the story, and the fact Rashida Jones and Will McCormack are writing the script. There's also a quote from Lasseter.
The news came on the latest Disney Investors call. The above image is not official, it's from this UPI article when rumors about Toy Story 4 surfaced a few years back.
Rumors of Toy Story 4 go back further than that though. Right after Toy Story 3 hit theaters in 2010, rumors about the film began to swirl. We heard Tim Allen, the voice of Buzz Lightyear, had signed for the movie. There were even rumors of a film the following summer. That didn't happen, but Tom Hanks knew in 2011 that Pixar was already working on it and John Lasseter himself could barely keep a poker face when asked about it later that year. Check this about 1:15 in.
John Lasseter talks about Toy Story 4 by animatieblog
That was 2011! Now we know the movie won't hit theaters until June 16, 2017! Talk about a long time coming.
But, that makes sense. Toy Story is Pixar's gold standard franchise and they would never make another movie unless they had a story they thought could handle that. It takes years to break something that important and, now it seems, it has happened.
What could happen in the movie? Well, we've seen the gang in a few short films since the release of Toy Story 3 and they've been traveling around with their new owner, Bonnie. The last film dealt with loss, so that angle is out. In an LA Times interview, Lasseter says the film is a "love story" and picks up after Toy Story 3.
Spealing of Lasseter, it's pretty awesome that he's directing this film. He did the first and second one, then took over the reigns of Disney Animation as a whole. This will mark his first directorial feature since Cars 2 in 2011.
UPDATE: The official D23 website is reporting that not only will Rashida Jones and Will McCormack (Celeste and Jesse Forever) be writing Toy Story 4, the story was created by the Pixar dream team of Lasseter, Andrew Stanton, Pete Docter and Lee Unkrich. Here's a quote from the director:
We love these characters so much; they are like family to us. We don't want to do anything with them unless it lives up to or surpasses what's gone before. Toy Story 3 ended Woody and Buzz's story with Andy so perfectly that for a long time, we never even talked about doing another Toy Story movie. But when Andrew, Pete, Lee, and I came up with this new idea, I just could not stop thinking about it. It was so exciting to me, I knew we had to make this movie—and I wanted to direct it myself.
There's also this picture which shows Lasseter and his team, including Jones and McCormack in the back.