Full-Length 'Into The Woods' Trailer Gets Musical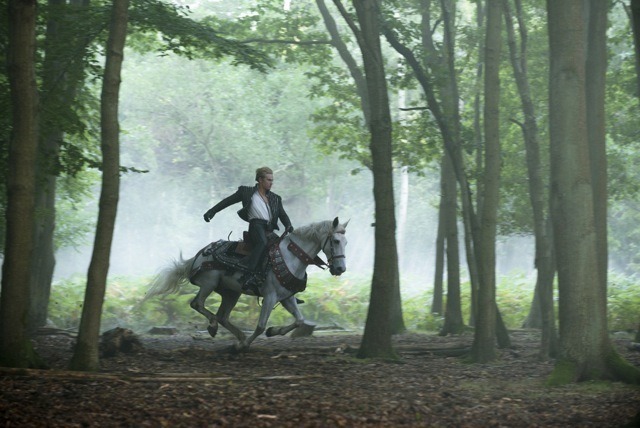 The original teaser for Into the Woods seemed almost afraid to let on that the film was a musical, but happily that's not true of the full-length Into the Woods trailer. There's plenty of singing to be found here — and lots more plot points as well. Finally, we know exactly why all of these different fairy tales come to cross paths, and a bit more about what happens when they do.
At the center of the story are the Baker and his wife (James Corden and Emily Blunt), who want the witch (Meryl Streep) to lift a curse so they can have a child. She sends them on a journey to procure several ingredients: "the cow as white as milk, the cape as red as blood, the hair as yellow as corn, and the slipper as pure as gold." Watch the new Into the Woods trailer after the jump.
Into the Woods hits theaters December 25, where it'll be up against the second weekend of this season's other Broadway-based PG-rated musical, Annie.
"Into the Woods" is a modern twist on several of the beloved Brothers Grimm fairy tales, intertwining the plots of a few choice stories and exploring the consequences of the characters' wishes and quests. This humorous and heartfelt musical follows the classic tales of Cinderella (Anna Kendrick), Little Red Riding Hood (Lilla Crawford), Jack and the Beanstalk (Daniel Huttlestone), and Rapunzel (MacKenzie Mauzy), all tied together by an original story involving a Baker and his Wife (James Corden and Emily Blunt), their wish to begin a family and their interaction with the Witch (Meryl Streep), who has put a curse on them.