Fox Wants Best Supporting Actor Oscar Nomination For Andy Serkis In 'Dawn Of The Planet Of The Apes'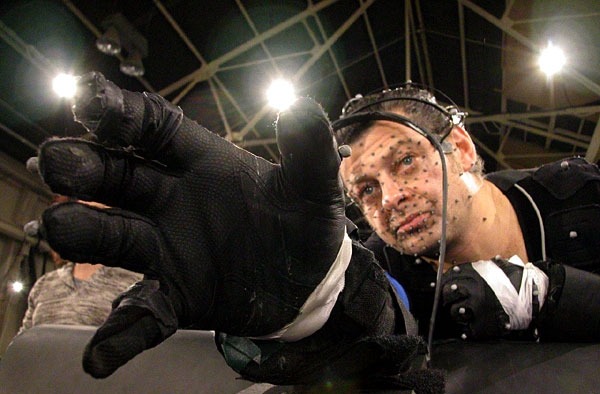 For the last few years Andy Serkis has been at the center of the conversation about actors in performance-capture roles being nominated for Oscars. The Lord of the Rings series brought Serkis huge attention for his work as the actor behind Gollum, and in the years since he first dominated the screen in The Two Towers we've seen performance capture become a frequent, even routine part of the filmmaking process.
Now Fox has revealed that it will campaign for Serkis to land a Best Supporting Actor nod for his role as Caesar in Dawn of the Planet of the Apes. Yep, that's a supporting actor nomination, rather than a reach for recognition in the Best Actor category.
THR reports that Fox will, in fact, push for several members of the Dawn cast, including Serkis' fellow performance-capture actor Toby Kebbell, to be considered in the Supporting categories across the board. And it makes sense, given that this year features a particularly strong batch of lead performances.
Nothing guarantees that Serkis will even get the nod, but Fox's thinking is likely based on the idea that he's a lot more likely to get the nomination in the Supporting Actor category than as a lead. Remember, the Oscars are all about campaigning and visibility.
The Academy and the industry in general has been slow to recognize performance-capture work with the same accolades it gives to traditional performances, despite the fact that studios sure do love the money brought in by films featuring performance-capture work. The Oscars will recognize performance-capture performances sooner or later, and the work by Serkis (and Kebbell) this year is a great place to start.
Hopefully, that will be just the beginning of a slow process that could eventually lead to more recognition for digital artists in motion picture craft across the board.