Video: How Did They Make 'Birdman' Look Like One Shot?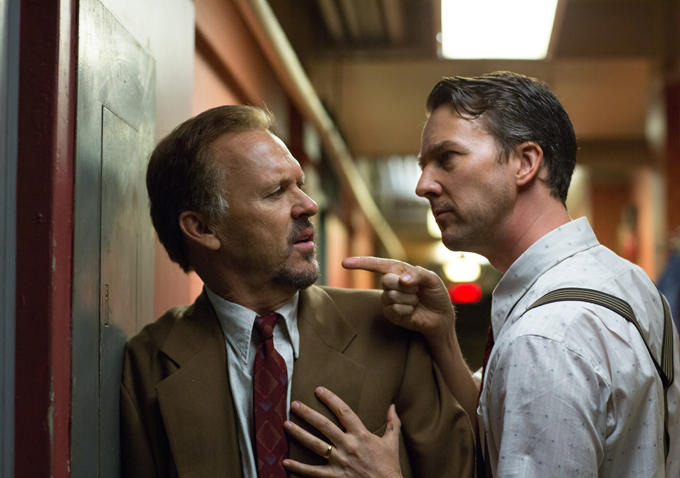 Alejandro González Iñárritu's Birdman would be a good movie if it looked traditional. It's a great movie because the filmmaker tried something very ambitious. From the first image of the film, the whole thing is constructed to look likes it's a long, continuous long take. An uninterrupted, two hour look at the story of Riggan (Michael Keaton) a once famous superhero actor who stages a play hoping to regain his self-respect, the respect of his family and the public.
Considering the film takes place over a few days, across multiple locations and – arguably – multiple plains of consciousness, there was no way for Iñárritu to actually shoot the movie in one take. So how did they do it? A new video has come online that shows some – but not all – of the secrets of the Birdman single shot.
The video comes from Variety.
Interesting stuff but you, obviously, would've liked to hear from Iñárritu and his DP Emmanuel Lubezki, who also shot Gravity and Children of Men. Those movies are also well-known for their long takes so he's definitely a guy you want to hear from.
Instead here, we talk to Steve Scott, a digital colorist on the film. That doesn't seem like it would be a role that would play into this but it also opens up a whole new aspect of it. Shooting and editing are obvious. Manipulating the color to match the shots while simultaneously giving each scene such a unique look is something else entirely.
I suspect, as Birdman gets deep into the Oscar discussion, we'll be hearing/seeing much more from the cast and crew about the making of this special film. This is only the beginning.
Birdman or (The Unexpected Virtue of Ignorance) is now in theaters. It stars Michael Keaton, Zach Galifianakis, Edward Norton, Andrea Riseborough, Amy Ryan, Emma Stone and Naomi Watts.