Entertainment Weekly Reunites The 'Ghostbusters,' Including Bill Murray [VIDEO]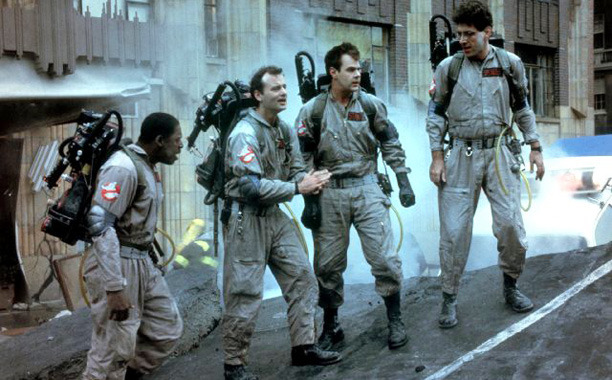 2014 marked the 30th anniversary of Ghostbusters and we've been celebrating like Gozer in New York City. The original 1984 film was rereleased, and there were traveling art shows, tons of new merchandise and events. For a while, almost every single week it seemed like something Ghostbusters was going on. That culminated last month as director Paul Feig revealed he was going to make a new Ghostbusters movie, something fans have been waiting on for 25 years.
Or maybe that wasn't the culmination. Maybe the culmination is actually the cover of this week's Enteratinment Weekly, which reunites four living stars of the film: Bill Murray, Dan Aykroyd, Ernie Hudson and Sigourney Weaver. Harold Ramis passed away earlier this year, and there's no appearance from Rick Moranis. But Annie Potts and director Ivan Reitman do take part. Below, check out the Ghostbusters reunion photo.
UPDATE: We've added some video too.
Here's the Ghostbusters reunion photo from the cover of Entertainment Weekly: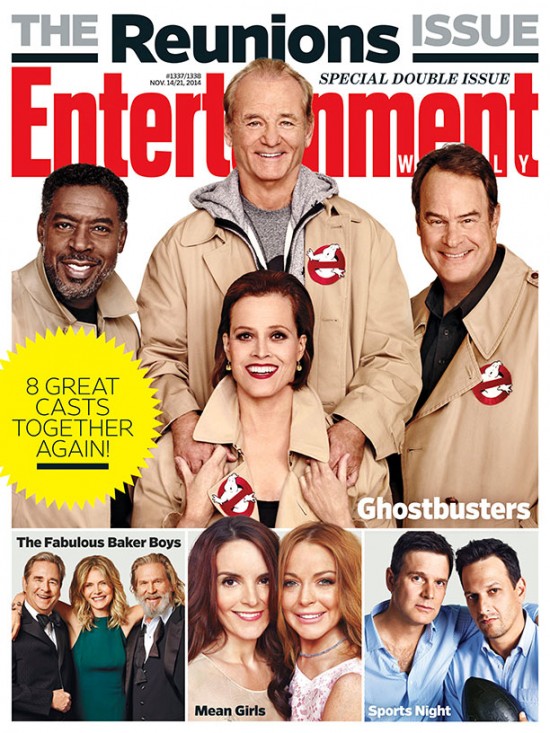 The full issue hits newsstands later this week, and on the inside there will be more. Here's what EW.com says:
We called up the original Ghostbusters and convinced Bill Murray, Sigourney Weaver, Dan Aykroyd, Ivan Reitman, Ernie Hudson, and Annie Potts to don the famous ghost logo once more as they shared stories about auditions, the Ghostbusters legacy, and the late Harold Ramis.
That means, on the inside, we'll likely see Potts and Reitman. Would've loved to see Moranis though. As much as it's a "get" to get Bill Murray, he's been promoting St. Vincent so he's been around. Moranis is far more elusive these days, having given up acting years ago to live with his family and write music. While he wasn't a full-fledged member of the Ghostbusters, his Louis Tully character was just as integral to the humor and tone of those films as Venkman, Spengler, Stanz and Zeddmore.
Do the stars of the film talk about the new Ghostbusters reboot too? We'll have to wait until the magazine comes out. For now though, what do you think of the Ghostbusters reunion photo?
UPDATE: Here's some video of the reunion from The Today Show.
Visit NBCNews.com for breaking news, world news, and news about the economy