Judd Apatow Teaming With Laura Dern For Female Football Movie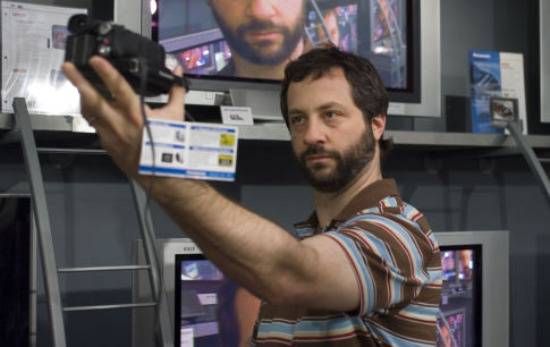 Judd Apatow is diving into the world of football, and he's taking Laura Dern with him. The two are teaming up for an untitled ensemble comedy about female football fans, to be written by Pam Brady (Team America: World Police, South Park). Hit the jump for more details on the Laura Dern / Judd Apatow female football project.THR reports the project came about when Dern came up with the idea and brought it to Apatow. They then got Brady on board to write the script based on Dern's idea. Dern and Apatow will both produce the project, which is set up at Universal.
Right off the bat, that premise sounds unique — when's the last time you saw a movie about lady sports fans? It's also interesting to see that the project is being developed for a female ensemble. The Apatow-produced Bridesmaids didn't really bring in the flood of woman-driven comedies that some predicted, but it does feel like we've recently seen a gradual uptick in studio comedies with a female focus. (Most of them directed by Paul Feig.)
While Apatow tends to be associated with male-driven R-rated comedies, he hasn't really shied away from woman-focused material. Aside from Bridesmaids, he serves as an executive producer on Lena Dunham's HBO series Girls and he recently wrapped his directorial effort Trainwreck, starring and written by Amy Schumer.
No, what makes this unusual for him is that it's a sports film — his first since 2006's Talladega Nights: The Ballad of Ricky Bobby. At this point, it's unclear whether Apatow plans to direct as well or just produce.
Also not known is whether Dern will star. Odds seem good she will, though, since she tends to only produce projects she also appears in. Dern has had a few supporting roles recently including The Master, The Fault in Our Stars, and the upcoming Wild, but she hasn't headlined a project since her brilliant HBO series Enlightened.