David O. Russell's Abandoned Film 'Nailed' Is Getting A 2015 Release In The U.K.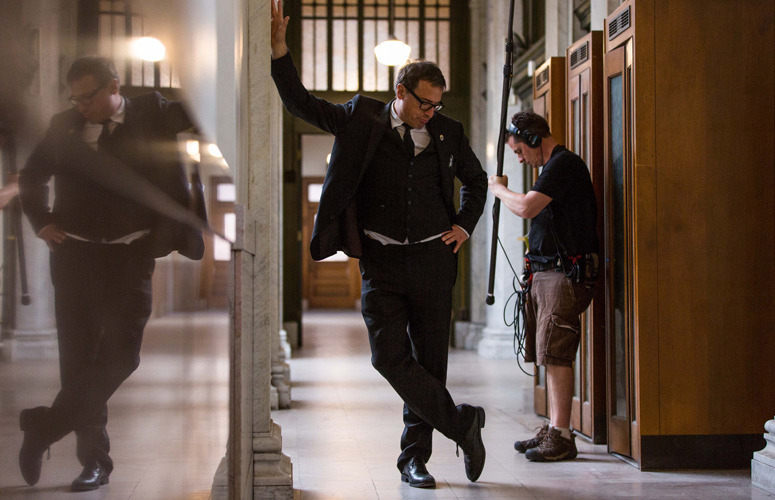 Way back around 2008 or so, David O. Russell shot most of a political satire called Nailed. The reason we've never seen it is that he eventually abandoned it in 2010, after many stops and starts and financial struggles. But every so often, we get word that someone, somewhere might still try to put it out. And as today, a real release seems closer than ever.
U.K. distributor Arrow Films has scooped up Nailed, now called Politics of Love, with intentions of releasing it in 2015. Does that mean it might eventually make its way to our shores as well? Hit the jump for more details on the Nailed release, including the first official synopsis.
Arrow Films' acquisition of Politics of Love covers only the U.K. and Ireland territories. However, production company Voltage Pictures is screening the film this week for buyers at the American Film Market, so we may see some concrete plans for a U.S. release soon. If that happens, it should be interesting to see what's become of this project post-Russell. Those 2011 test screening reactions were not kind, but that was before the current edit.
While we wait, here's the synopsis:
Formerly known as Nailed (David O. Russell), Politics Of Love tells the story of a small town waitress (Biel), who accidentally gets a nail lodged in her head as her boyfriend (Marsden) attempts his marriage proposal. Her predicament leads her on a journey to Washington DC, where she meets a dashing but clueless congressman (Gyllenhaal), who might be able to help her unusual case.
Will their blossoming romance survive the cut-throat politics of the Capital? With an all-star cast that also includes Catherine Keener, Tracy Morgan, James Brolin and Paul Reubens, Politics Of Love is the funny story of what happens when sparks fly and love interferes with what you stand for.
[Source: The Film Stage]