Miles Teller In Talks To Star In Marc Webb's 'The Only Living Boy In New York'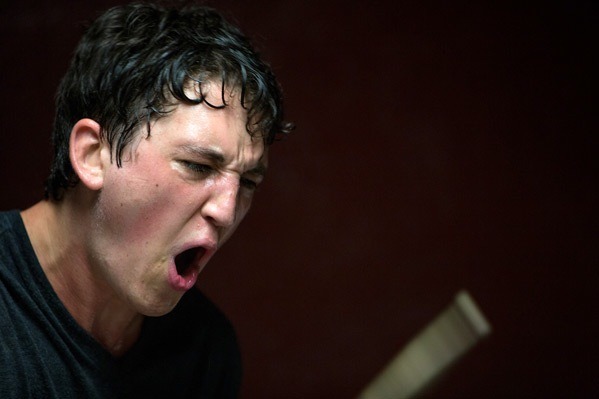 Miles Teller is doing a movie with Marc Webb. The Amazing Spider-Man director has balanced a commitment to Fox Searchlight and the desire to do other indies with his work for Sony. Now he's prepping a return to the indie scene with The Only Living Boy in New York, about a young man who gets involved with the same woman his father is having an affair with. The Whiplash star is going to rock the lead role.Variety reports the deal, and notes that Allan Loeb wrote the script. The film is about "a young man who learns that his overbearing father is having an affair. The son tries to stop it, but ends up becoming involved with the woman as well." 
Albert Berger and Ron Yerxa are producing. They originally tipped news of Webb's potential involvement with the film back in 2012, before the director did The Amazing Spider-Man 2. That sequel put off any potential indie work at the time.
In 2011 and 2012, Logan Lerman was attached to star, but things have clearly changed.
This isn't the only non-Spider-Man picture on Webb's plate. He's also looking at the Fox Searchlight film The Gifted, which would balance out the deal he made with the company after the success of (500) Days of Summer. Variety notes that Teller's commitment would probably put The Only Living Boy in New York at the top of  Webb's "next up" queue.
What this means for Webb's involvement with Spider-Man is uncertain. Sony reportedly has a brain trust of sorts working on the Spidey films, with Sinister Six slotted for 2016 and The Amazing Spider-Man 3 loosely set for 2018. But there has been a lot of doubt about what Sony is really doing with the Spider-Man series of late. Nothing would surprise us at this point.