A Movie Like Black Panther Has Never Been Done, Says Chadwick Boseman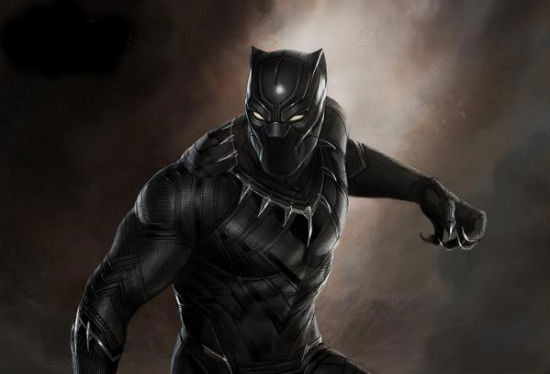 The biggest news that came out of the recent Marvel Studios event was the addition of Black Panther to the Marvel Cinematic Universe. Sure, we knew it was coming. Unlike many other films revealed, however we found out not only the solo film release date, we found out which film would introduce the character (Captain America: Civil War) and the actor playing him, Chadwick Boseman. They also released a piece of concept art to the crowd. The other films revealed were cool, but sheer volume made Black Panther the king of the event.
Boseman purposely disappeared for a few days after the huge announcement, but recently discussed the event and his excitement. During his talk, he said the way Marvel is presenting the character has "never been done." Read the full Chadwick Boseman Black Panther quote below.
Comic Book Resources caught up with the actor, who first talked about the event itself:
The reaction on stage at the El Capitan Theater was, like, amazing. Just to be there — the way that Marvel set it up and wanted to surprise people with it, it was one of the best surprises that I've ever been a part of....I've heard from a lot of my friends, and a lot of people I don't know have congratulated me — but I've actually not heard a lot from other people because I went away. I tried to get away from everything just to ground myself. But it's been amazing. I'm so excited! I'm ready to start right now, and they're telling me, 'Slow down a little bit!'
He then talked a bit more specifically about Black Panther:
It's been done before in different ways, but it's never been done exactly like this. Wesley Snipes also had his own franchise — you have to acknowledge that. You have to acknowledge what [Anthony] Mackie's doing [with the Falcon]. But this is a little different in the way that Marvel is presenting it, so it's amazing.
What could he be referring to? It could honestly be anything. More likely than not, it's something to do with the development of the character. Something about how he's been teased in multiple Marvel movies before this, will then be introduced in another character's franchise, then do his own movie. That's all pretty unique. Plus will the solo film be the origin story? Set before or after Captain America 3? We don't know, but you'd have to think the story and structure of the film are what he's talking about. It can't be something visual or in the design phase without a director attached.
Are you excited for Boseman to take on this role?