LOL: Superhero Movie Calendar 2020-2025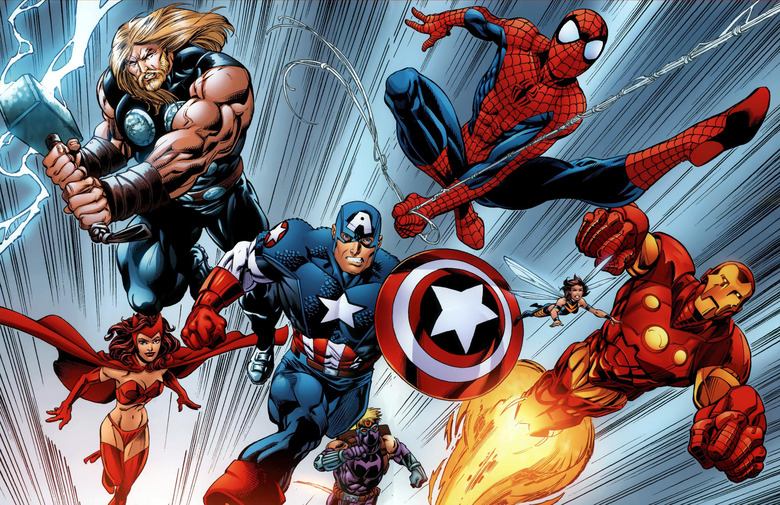 Come on, admit it. Sometime after Marvel Studios announced their full Phase Three schedule, you thought, "What could they do next?" How do you follow up an Infinity War? Especially one that is presented in two parts? And that's just the one studio. Sony, Fox, and Warner Bros. all have dozens of movies scheduled for release in the next five or six years. You can look at the entire schedule at this link.
Many sites made really nice infographics to visualize all of those movies coming out, but one site went a step further. It mapped out movies through 2025 —  none of which, admittedly, are real. Check out a funny superhero movie calendar from 2020 to 2025.
Here's Dorkly's infographic of superhero movie calendar of releases through 2025.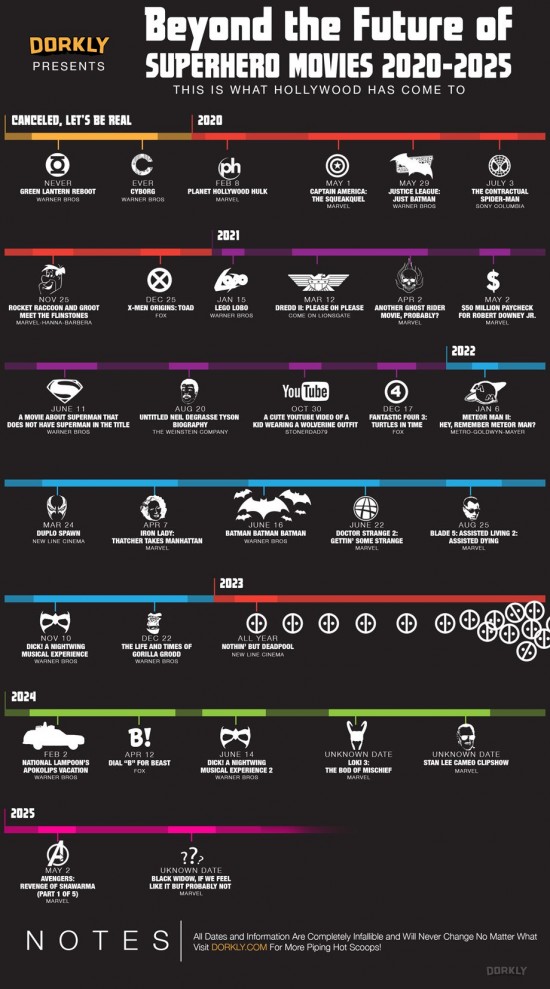 Unlike the real schedule, this one is worth reading in full, just because it's full of funny jokes. Who doesn't want to see The Contractual Spider-Man and Lego Lobo? Really good stuff. And that Black Widow joke at the end it just so true.
That's a spoof of this infographic by Comics Alliance (updated from a few weeks ago).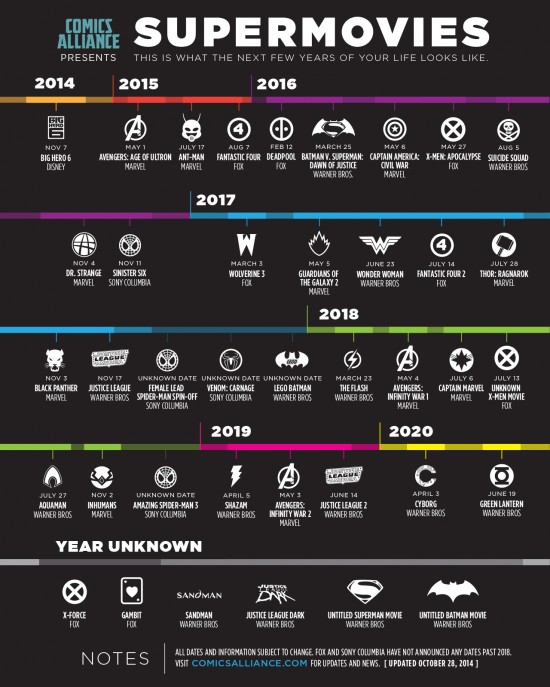 For more info on all of these movies, check out our calendar at this link.
Honestly, with movies now planned through 2020, when do you think plans begin to extend beyond that mark? You'd have to guess Marvel will bite the bullet first, just because they obviously have a clearer idea of how things are going to unfold through Avengers: Infinity War Part 2, which is basically Avengers 4. On the other hand, you'd have to think maybe things aren't set in stone that far out. Also, any revelation of what it could be, could potentially be a spoiler for what's going to happen in those films.
But we have a lot (a LOT) of movies to watch before that. Now, here's the final question, how many of these movies, the real ones, won't happen at all?
Additional source: Laughing Squid