'Chappie' Poster: See Neill Blomkamp's Robot Reject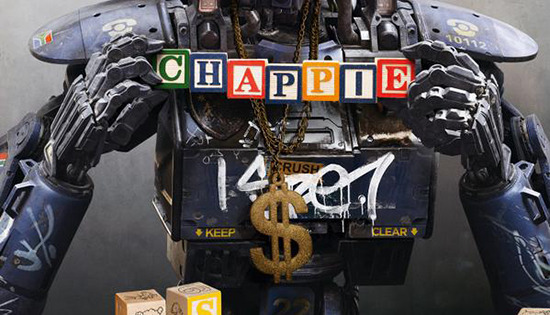 Those block letters spell out the name of a strange robot who also happens to be the title character in the third film written and directed by South African filmmaker Neill Blomkamp (Elysium, District 9). This time, Blomkamp scripted with Terri Tatchell based in part on the director's own faux commercial Tetra Vaal, embedded below. Sony has kept Chappie mostly locked up in secret over the last year as the picture shot in South Africa, but the first trailer drops tomorrow, Tuesday November 4. In the meantime, check out the robot's attitude in the Chappie poster below.  
Sony posted the poster to Twitter.
From the director of #District9 comes @ChappieTheMovie. Check back tomorrow to watch the trailer. #ChappieMovie pic.twitter.com/hRQNDpGcVp

— Sony Pictures (@SonyPictures) November 3, 2014
Here's a larger version.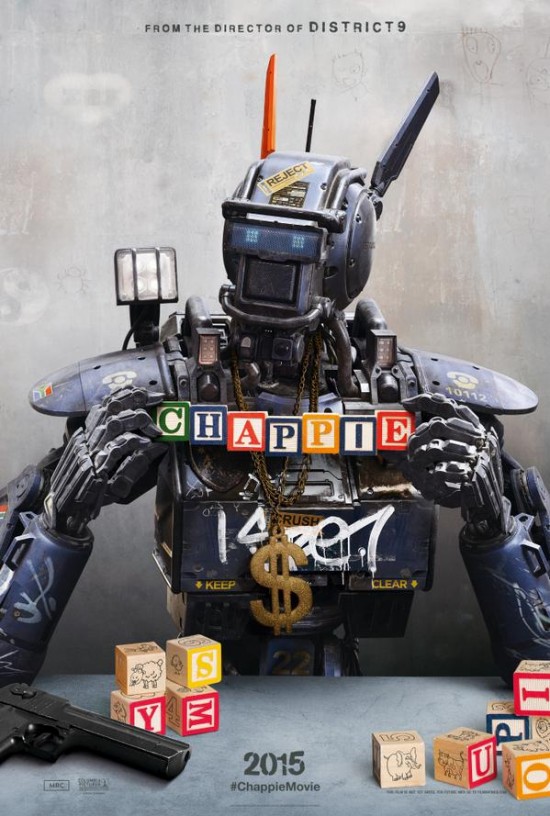 Here's Tetra Vaal, a "commercial" for a robotic project that in truth is a short film, and the project that ultimately became Chappie.
Chappie opens on March 6, 2015. The film features Sharlto Copley as the voice of Chappie, and also has roles for Hugh Jackman, Dev Patel, Sigourney Weaver, Jose Pablo Cantillo, and South African hip-hop/performance art duo Die Antwoord.
Every child comes into the world full of promise, and none more so than Chappie: he is gifted, special, a prodigy. Like any child, Chappie will come under the influence of his surroundings – some good, some bad – and he will rely on his heart and soul to find his way in the world and become his own man. But there's one thing that makes Chappie different from anyone else: he is a robot. The first robot with the ability to think and feel for himself. His life, his story, will change the way the world looks at robots and humans forever.