Bradley Cooper To Produce 'Limitless' TV Series For CBS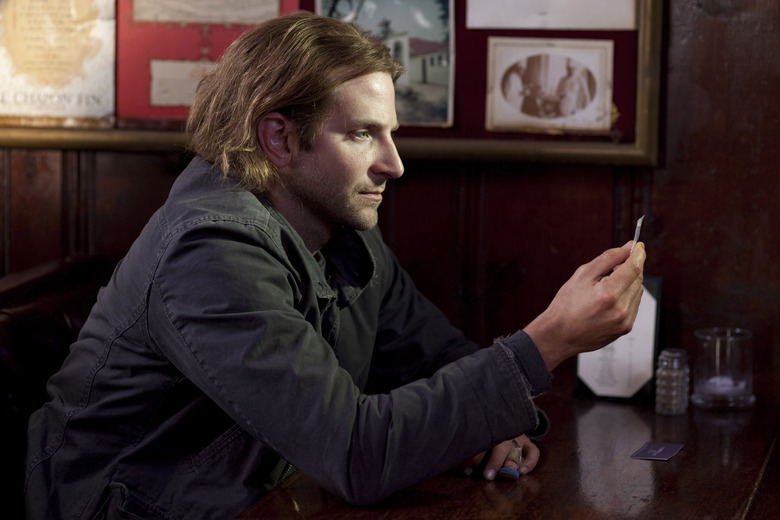 At some point, it's going to be easier to name the movies that haven't been adapted for TV. The latest film to get swept up in the big-screen-to-small-screen trend is Limitless, the 2011 sci-fi thriller. Bradley Cooper is set to executive produce the show for CBS, along with Alex Kurtzman and Roberto Orci.
More details on the Limitless TV series after the jump.
Variety reports CBS has given a pilot production commitment to the Limitless TV series. The news comes about a year after the project was first put into development by Relativity TV.
The Limitless movie was based on Alan Glynn's novel The Dark Fields and followed a man named Brian Sinclair who gains the ability to use 100% of his brain power after taking a drug called NZT. (This despite the fact that the 10% thing is a total myth.) The Limitless TV series will pick up where that story left off, with Brian using his newfound talents to become a force for good.
It probably goes without saying that Cooper is not expected to reprise the role of Sinclair. The original film's director Neil Burger will helm the pilot and executive produce. Craig Sweeney (Elementary) will write the adaptation and also executive produce.
Also back from the movie are producers Ryan Kavanaugh and screenwriter Leslie Dixon, who'll serve as co-executive producers. Actually, the project is lousy with executive producers and co-executive producers. Tucker Tooley, Scott Kroopf, Tom Forman, Heather Kadin, Andrew Marcus, Ray Ricord, and Todd Phillips (yes, that Todd Phillips) are all serving as one or the other.
Limitless will be Cooper's first time producing a TV show and his first involvement in a TV project of any kind since his recurring role on Nip/Tuck concluded in 2009. But he actually began his career as a TV star, on shows like Alias, Jack & Bobby, and Kitchen Confidential.